Does winter get you down? The first snowfall of the year may be magical, but very quickly we get tired of winter coats and cloudy skies. We start daydreaming about vacations in sunny places.
Why not turn your dreams into reality?  Here are fifteen Mediterranean vacation spots that may inspire you to take a trip and find your way out of the winter blues. Temperatures are mild, travel costs are low, and you will enjoy an unforgettable cultural experience.
Before you read the list, here are a few general tips:

1. Take advantage of winter sales. Traveling off-season can really save you money.
2. Currently, it is safe to travel to the following cities, but you may want to do more research before heading to other areas, especially countries with political instability.
3. Winter is the rainy season in Mediterranean countries, so always bring rain gear and some layering for chilly nights.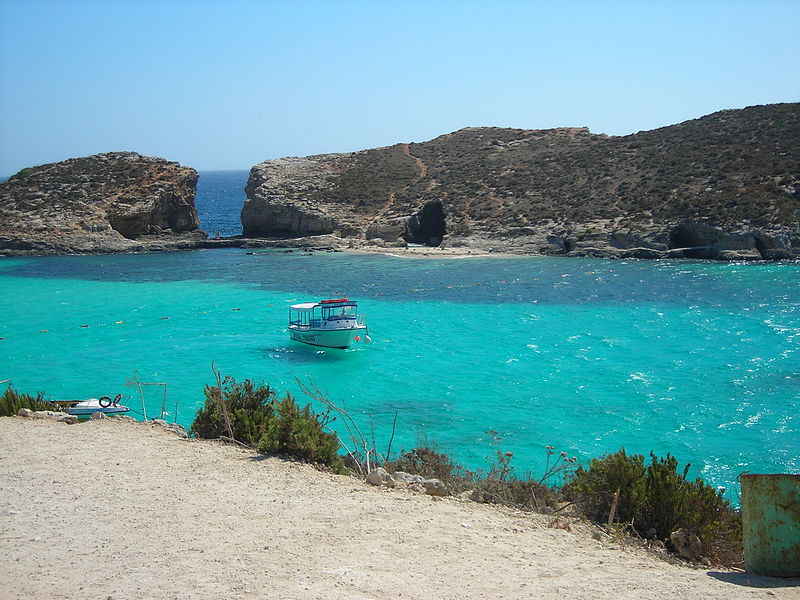 1. Malta
Malta is a wonderful vacation getaway, with warm weather all year.  You will enjoy beaches with lovely swimming conditions, plus top-tier scuba diving, boating, and other water activities (including adrenaline-rush flyboard and jetski opportunities). Malta is renowned for its pristine waters, perfect for diving.  Yet Malta is not just for lovers of water sports. There are intriguing prehistoric ruins, including the Ġgantija temple on nearby Gozo Island. This temple is a thousand years older than Stonehenge.
Travel tips:
1. Valetta is the best place to stay, a beautiful city that boasts of many sights, including St. John's Cathedral and the  Upper Barakka Gardens.
2. You can take day trips to nearby islands and villages. In nearby Mdina, you can enjoy the Mdina Old City; if you go to Siggiewi, you can see the Malta Falconry Center.
When to visit? 
Temperatures are always mild, but December is the rainiest month. November, January or February are recommended; in these months, temperatures should stay in the upper 50's and low 60's Fahrenheit.
 2. Cyprus
The third largest island in the Mediterranean, Cyprus has mountains, beautiful beaches, and lots of natural produce such as citrus fruits, grapes and olives. If your ideal vacation includes swimming at fabulous beaches, Cyprus is for you. You can also go rock-climbing, hiking, biking. If you visit during January, you may even get the chance to do some skiing. In addition to sports and nature, there are many other opportunities to enjoy. You may enjoy wine-tasting tours, explore local villages, and see archeological sites.
Travel tips:
∙ Be sure to visit the famous Roman ruins of the House of Dionysos and the Baths of Aphrodite.
∙ If you visit in January you can attend the exciting cultural festivals of New Years' and Epiphany
When to visit?
November through February it is sunny with balmy temperatures in the 60's, so any of those months will be enjoyable.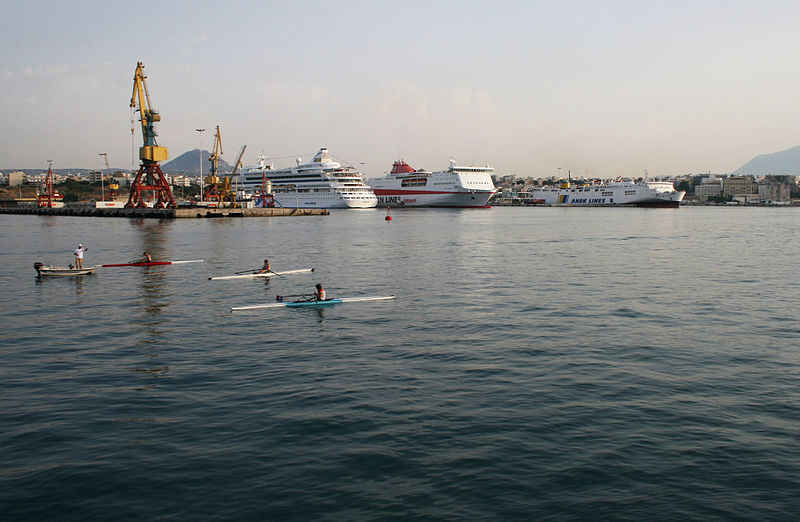 3. Crete, Greece
Crete is another mountainous island, the biggest island belonging to Greece. You will find amazing seafood, interesting village life and family-friendly activities. In southern Crete you will find great areas for biking and hiking, luxurious spas, sea-side restaurants and beaches. If you're a history lover, there are also a multitude of historic sites from the ancient Minoan civilization.
Travel tips:
∙ Winter weather is most comfortable on the southern side of Crete, thanks to the range of mountains across the island's center. Matala and Kamilari have good housing options for visitors.
When to visit?
November is the warmest time to visit—in that month you may still enjoy temperatures of 60 degrees during the day, though with chilly nights. December is a little cooler. It is recommended to visit during these final months of the year; but bring a rain jacket and some extra layers for the evening.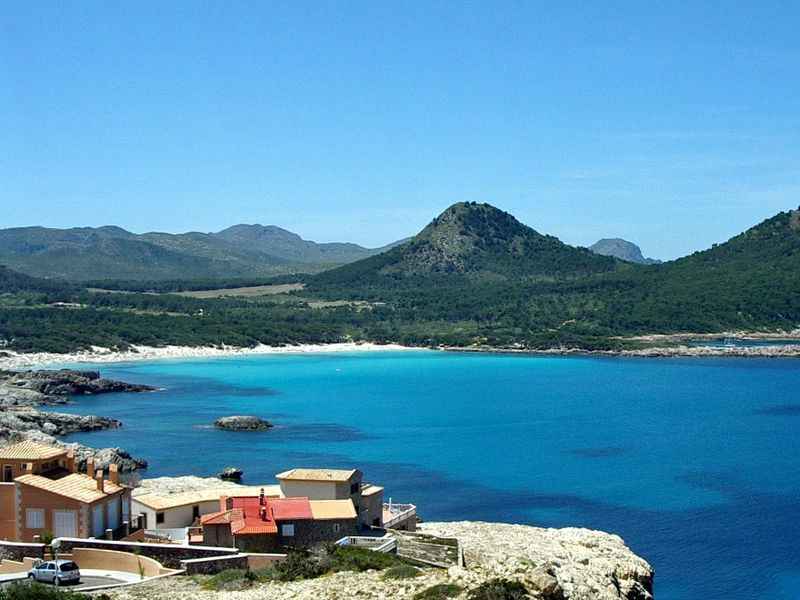 4. Majorca, Spain
This Spanish Mediterranean island has much to offer. It boasts perfect beaches and entertaining nightlife. Plus, you can go hiking, biking, rock climbing and canyoning; you may enjoy wine tours, go to traditional markets, and explore beautiful cities like Palma.  In Palma, don't miss Cathedral le Seu, and be sure to take a ride on the Soller Railroad.  If you like combining games with dinner, visit Adventure Rooms Mallorca for family-friendly fun.
Travel tips:
∙ If you like long hikes, go through the Tramuntana mountains, which cover the Northwest coast of the island.   This beautiful area was declared a UNESCO world heritage site in 2011.
When to visit?
The best time to visit is late January or early February.  Average temperature is in the 50's, but there is still a lot of sun.  The end of January brings new warmth and stunning almond blossoms that cover the island. Around the same time of year, most cities in Majorca celebrate two famous festivals, San Antoni and San Sebastian.
5. Sardinia, Italy
Sardinia is the second largest island in the Mediterranean and has stunning beaches, along with other attractions. Wintertime activities include horseback riding, hiking, walking along the beach, and exploring cities. Sardinian people are generous and friendly, especially to visitors who come to their island off-season. Make sure to visit Cala Mariolu beach and la Maddalena National Park.
Travel tips:
Cagliari is a fascinating city with many secrets. The Marina Quarter of Cagliari is full of energy and art, while Via Roma caters to high fashion and hip cafes. You will find excellent food everywhere.
When to visit?
February or November are recommended as the ideal winter months for visiting. These months have the most sunshine, with average temperatures in the mid-50's.

6. Monaco
Monaco is a small principality between France and Italy, a place with numerous attractions. Besides relaxing and taking in the ocean view, you can visit the Oceanographic Museum with its rich portrayal of marine life; you can go to winter concerts by the Monte-Carlo Philharmonic Orchestra; plus you can explore Vioux Monaco, the Exotic Garden, and the Port of Monte-Carlo.
Travel tips:
If you visit in December, you can enjoy the Monaco Dance Forum; if you visit in January, treat yourself to the International Circus Festival.
When to visit?
Monaco's winter temperatures stay in the upper 50's with lots of sunshine. Any of the winter months will be enjoyable for your visit to Monaco. As always, however, be prepared for rain and bring a sweater just in case.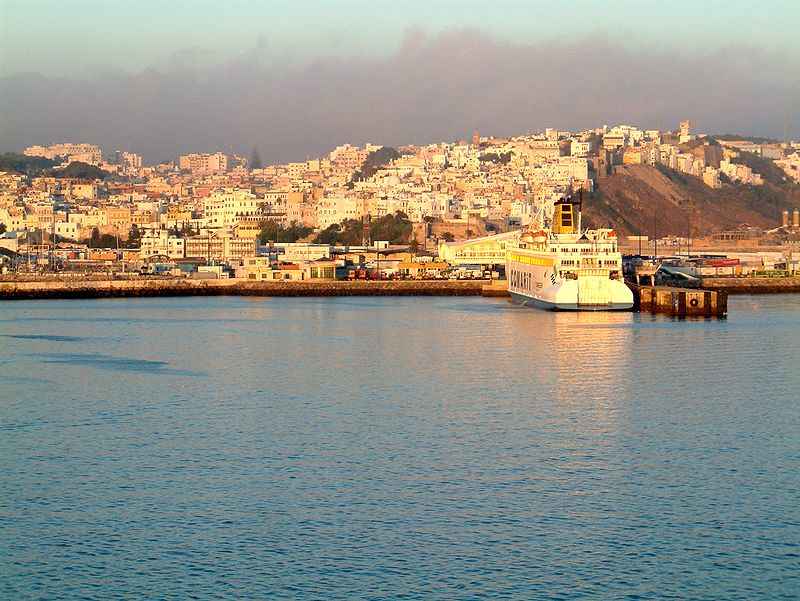 7. Tangier, Morocco
Tangier will delight people who enjoy architecture, local markets, and cultural immersion. It will warm you up, with sunny weather and occasional rain. You may explore the Tangier Casbah, the Medina, the American Legation, the Museum of Moroccan Arts, and the city markets. Outside the city, you can explore the stunning Hercules Caves, take day trips to other villages, and relax on perfect beaches (for example, Dalia Beach). If you like to learn from experts, take part in a history tour.
Travel tips:
∙ Have fun, but be wary of pickpockets and bring a map. It is easy to get lost.
∙ Many tourists prefer hiring a local guide.
When to visit?
November through February, temperatures stay at 60 degrees or just below; and there are still many activities for tourists. Any of these months will satisfy your desire for warmth and entertainment.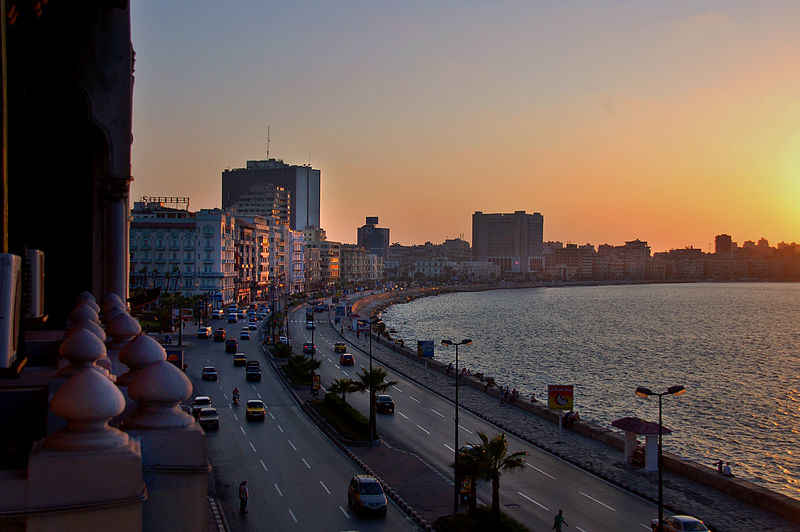 8. Alexandria, Egypt
Alexandria, called the Pearl of the Mediterranean, appeals to many: it's full of sunshine and history, with the attractions of both modern architecture and ancient ruins. You can explore the Modern Library, a unique building that is home to thousands of books; you can see Pompey's Pillar, a free-standing Roman column from 200 AD; you can visit the site of the great Pharos lighthouse and of Alexandria's ancient library. In addition, it's possible to take a day trip and sightsee in nearby cities, especially Cairo.
Travel tips:
∙ Alexandria is sunny in the wintertime, with some rain. Average temperature stays near 60 degrees. Bring suitable clothes and a light rain jacket.
When to visit?
February has the least rain, but any of the winter months will be comfortable.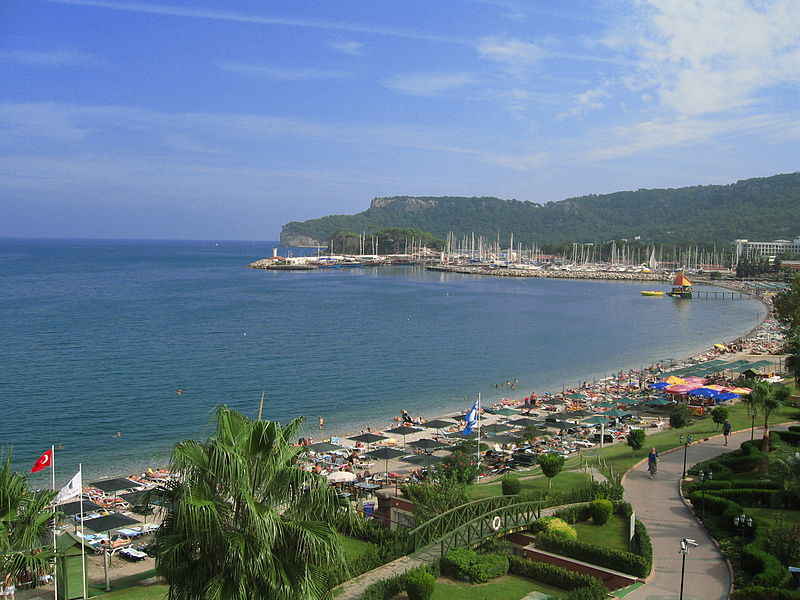 9. Turquoise Coast of Turkey
Turkey boasts a thousand miles of Mediterranean coastline between Antalya and Izmir. This area has also been called the Turkish Riviera, for its beauty and historical significance. Along this coast, you will find stunning landscapes: beaches, classical ruins, cliffs, villages and cities. Hiking or canyoning is recommended, especially in the wintertime when the weather is so comfortable. Boating enthusiasts also love this area for sailing expeditions and kayaking trips.
Travel tips:
Regarding city and village life, Antalya holds many delights, and Bodrum has a thriving nightlife with plenty of parties (check out the New Year's Eve festival, which shows off Turkish music, dancing, food, and more). People who like quieter country settings may prefer Bafa Lake or Kekova.
When to visit?
If you're planning a winter trip, November or January are ideal months. If you want warmth, November in Antalya has less rain and an average temperature of 60 degrees. In December and January, temperature drops by about ten degrees. However, a January visit would allow you to see the village festivals.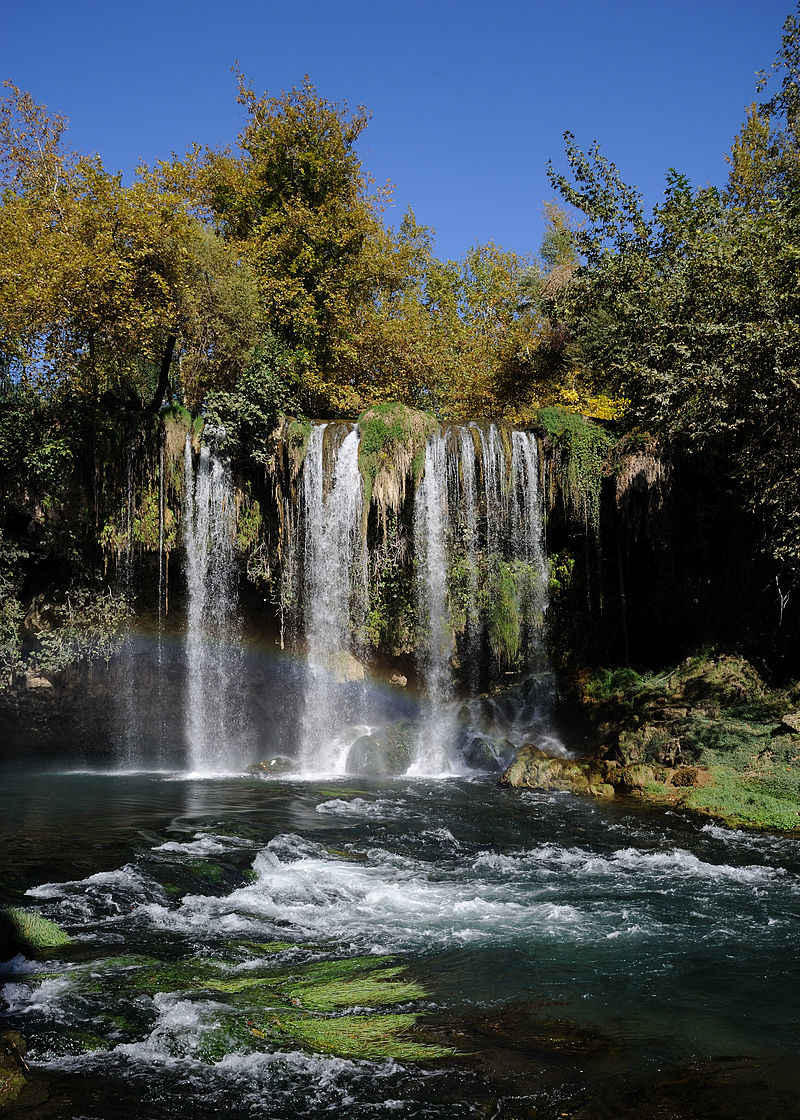 10. Antalya, Turkey
An ancient city that is now one of the most popular cities in Europe, Antalya will be hosting the 2015 G-20 Summit. Given its many attractions, Antalya will entertain people of many different interests. Nature lovers can visit Duden Waterfalls and take advantage of nature tours; adventuring people can enjoy river rafting and tubing; thrill-seekers can visit Hip-Notics Cable Ski amusement park (winter discounts are available through March). Additionally, history lovers can enjoy Antalya Archeological Museum, Hadrian's Gate and the ruins of Termosos; culture enthusiasts will enjoy exploring Kaleici, the classical old city center of Antalya. Antalya abounds in quality hotels, restaurants and shopping areas.
Travel tips:
∙ The bus system is excellent and does not cost much. You can also take a dolmus, or mini-bus.
When to visit?
November and December are recommended for their warmer average temperatures. Raingear is still recommended for the occasional rainy days.

11. Corsica, France
Corsica has a dramatic landscape, and offers a large number of activities even in the winter months. You can go hiking, hunting, or skiing during the winter; you can see the Calanche Cliffs, Bonifacio Citadel, and Nature Reserve of Scondola; you can visit the Chapelle de Notre Dame de la Serra, and see village bonfires in the evening. During the holiday season, you will also be treated to the best of Corsica's holiday foods: figatellu (Corsican salami), mandarins and clementines, brocciu (Corsican cheese), grilled pigeon, and other delicious offerings.
Travel tips:
∙ Visiting in the winter, when there are far fewer tourists around, may give you more opportunities to befriend locals and be a part of the culture.
When to visit?
∙ The weather is mild but rainy; it is recommended to visit in December, which is the warmest of the winter months. Average temperature is in the fifties.

12. Málaga, Spain
The city of Málaga is just east of the Strait of Gibralter; it is a warm city that perfectly blends modern and ancient Spain. The skyline contains many high-rise modern buildings, but several old structures are also prominent. Visitors can tour the ancient Roman theater of Málaga, along with the huge Alcazaba Fortress and the Gibralfaro Castle, both legacies of the Moors. Another city sight is the Málaga Cathedral, started in the Renaissance and left with one tower unfinished. This cathedral has been nicknamed "La manquita", or "One-armed lady."
Travel tips:
In addition to wonders of architecture, visitors enjoy seeing the Picasso Museum and the Museum of Glass and Crystal. For more sporty visitors, there are opportunities for salsa lessons, bike tours, and walking along the Port of Málaga.
When to visit?
Málaga is among the European cities with the warmest winters. November through February, temperatures are around 60 degrees. There are many sunny hours per day, but be prepared for rain. If you like dry weather, January or February may appeal to you, as they have fewer rainy days per month.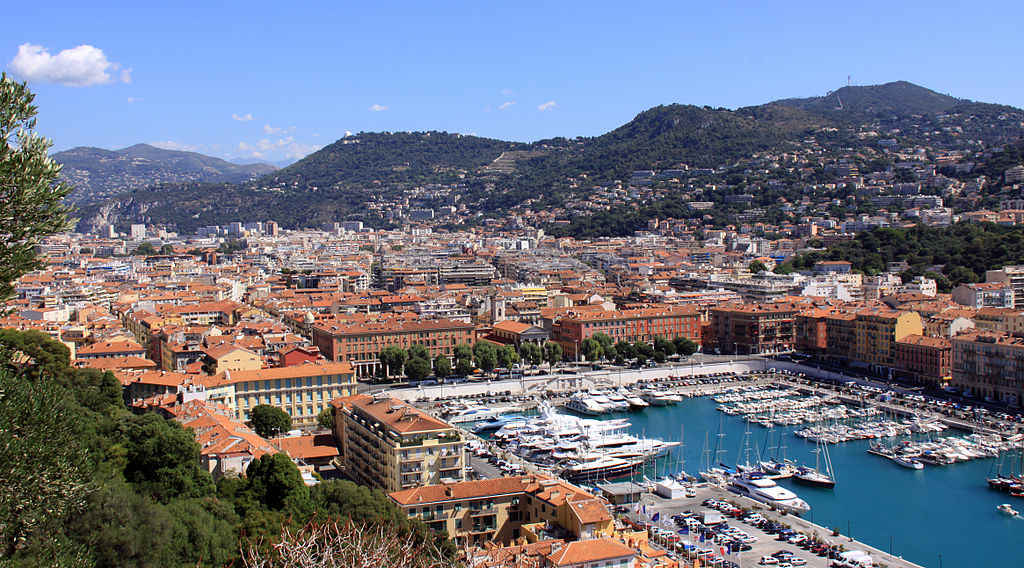 13. Nice, France
Nice is a charming city in the French Riviera. You can explore the city by walking along the Promenade des Anglais, seeing the view from Chateau Hill, and enjoying great food in the Cours Saleya (Old Town main square). Also, don't miss the fabulous views at Calanques and Castle Hill. On rainy days you can investigate the Musee National Marc Chagall or the Massena Palace, along with other famous buildings. Finally, if desired you can take the train or bus to any other city along the Riviera.
Travel tips:
In the winter months, you will find the Riviera much less crowded, and you will get deals on travel and accommodations. You may find many shopping opportunities, especially when January sales begin.
When is the best time to visit?
November or December are preferable, given their slightly warmer weather (average of 60 degrees Ferenheit). Travelers find that some days are much warmer and merit a T-shirt, while other days are chilly.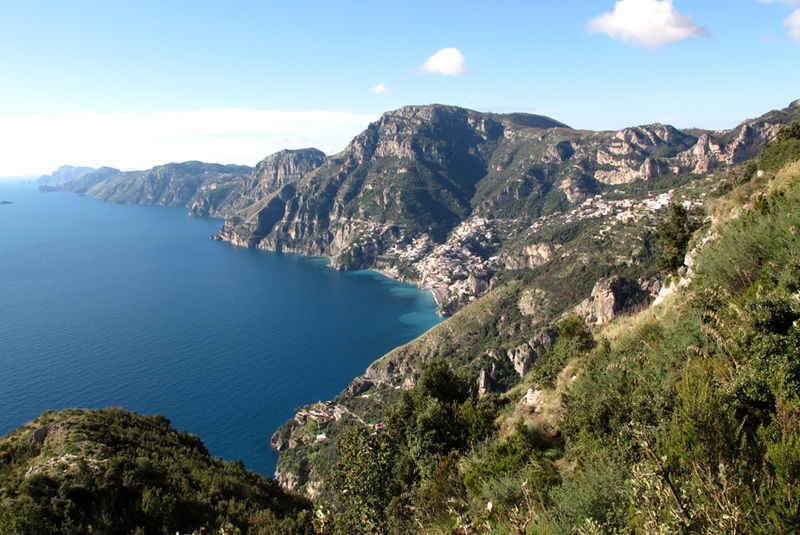 14. Amalfi, Italy
Amalfi is a beautiful Italian village on that country's western coast. You can easily enjoy many of the sights: you can climb to the top of Amalfi Cathedral, visit Ravello and Vietri sul Mare (famous for ceramics), and take day trips to see Naples, Sorrento, Capri, Mt. Vesuvius, or Pompeii. Capri, a nearby island, is the site where Roman Emperor Tiberius built his magnificent Villa Jovis palace. Also there are many great hiking trails on mountainous Capri, and traditional arts and crafts.
Travel tips:
∙ Ferries to nearby islands will run less frequently than they do in summertime.
∙ Some hotels and shops will be closed in the winter months, but that will not hinder you from enjoying your stay and finding good deals. In fact, some shop venders have special winter sales during January and February.
When to visit Amalfi?
If warm weather is your desire, go in November or February, when temperatures average in the 50's. However, bring layers and raingear to be prepared for chilly, rainy days.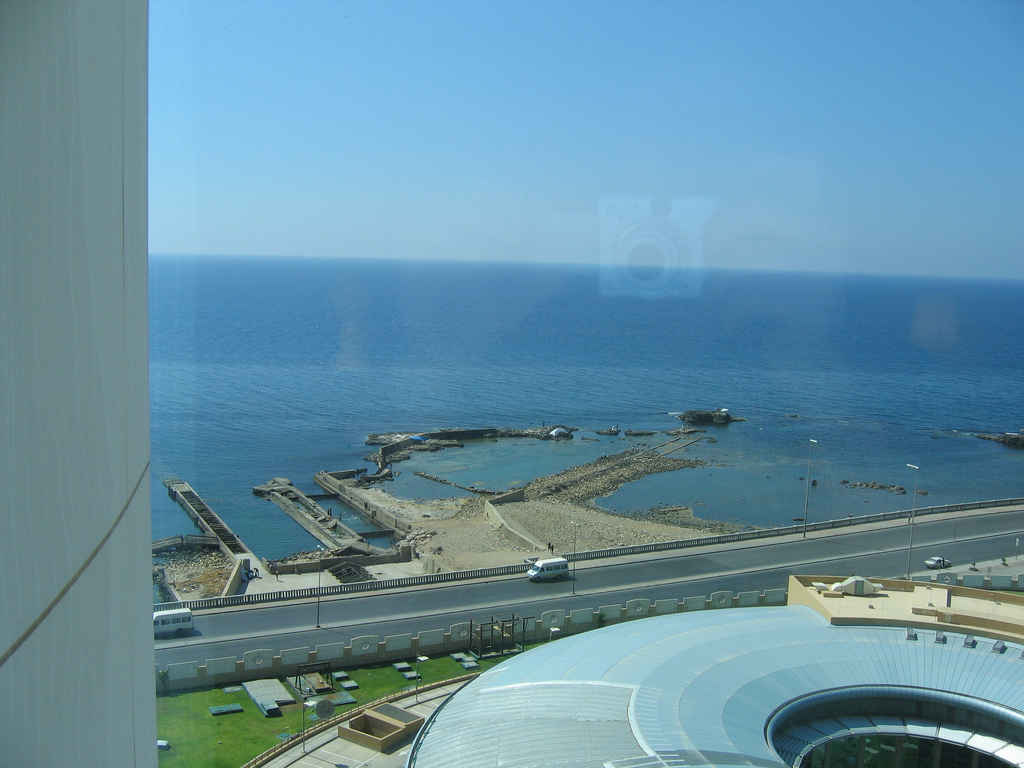 15. Tripoli, Libya
Tripoli holds many attractions of culture, warm weather, and beauty. Things to see include the famous Roman Emperor's gateway, the Arch of Marcus Arelius; Tripoli's Medina; the Jamahiriya Museum; and Martyrs' Square. Additionally, there are several famous mosques and numerous breathtaking street murals depicting the history of Libya. Art enthusiasts will enjoy visiting the Sharquiyat Shop, where they can admire and buy breathtaking ceramics, blown class, woodwork, cushions and more.
Travel tips:
∙ Tripoli's local people are friendly, and visitors often come to the city; tourists need not worry about their own safety. However, it is not advisable to go out late at night.
When is the best time to visit Tripoli?
November and February have less rain, as a rule, but temperatures are warm in all winter months—even in December, the average is 60 degrees.
Save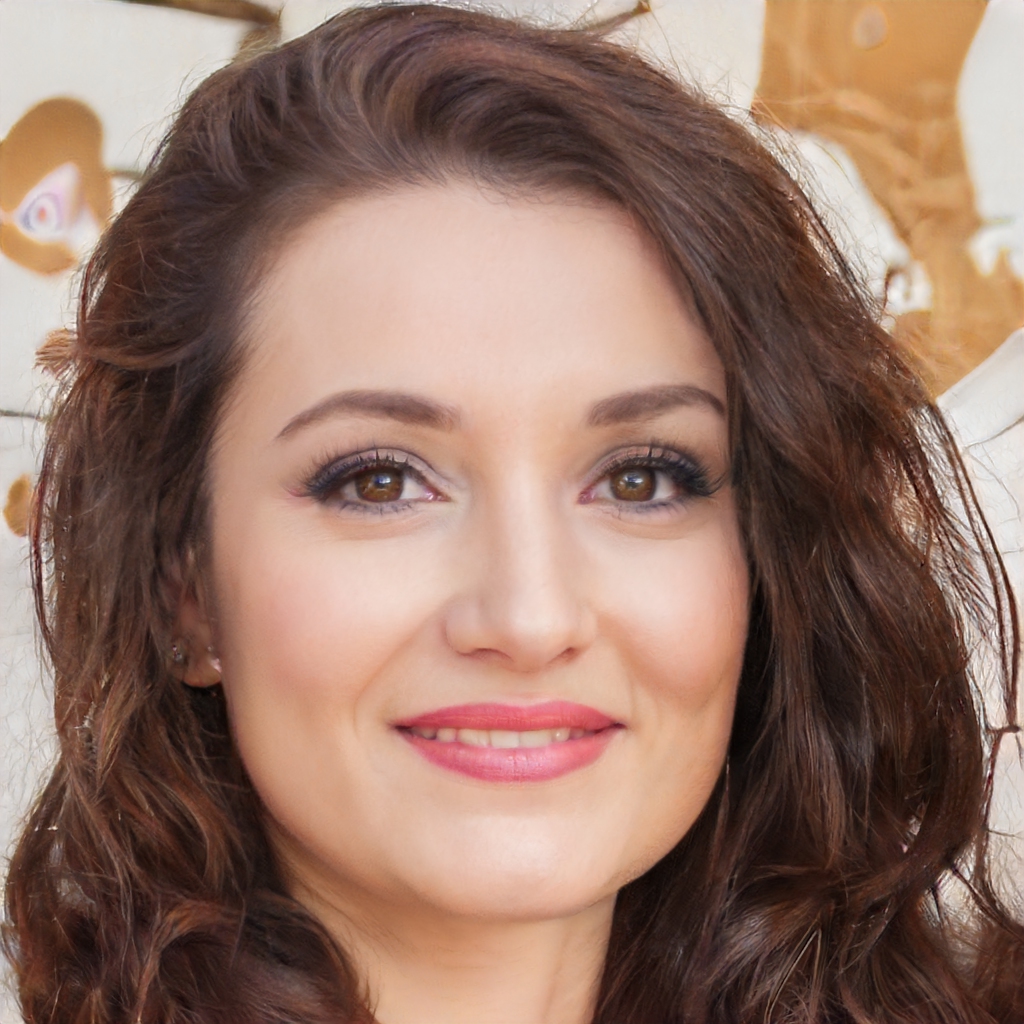 Meet Amelia, a wanderlust-filled travel blogger on a mission to explore the world one destination at a time. From backpacking through Southeast Asia to luxury escapes in Europe, Amelia has experienced it all and is here to share their tips, tricks, and favorite finds with fellow travelers. Follow Amelia on their journey as they discover new cultures, indulge in delicious cuisines, and create unforgettable memories.