If you've got a sweet tooth for chocolate AND the travel bug, look no further. We've compiled a list of destinations that are perfect for satisfying both.
1. Vestri (Florence, Italy)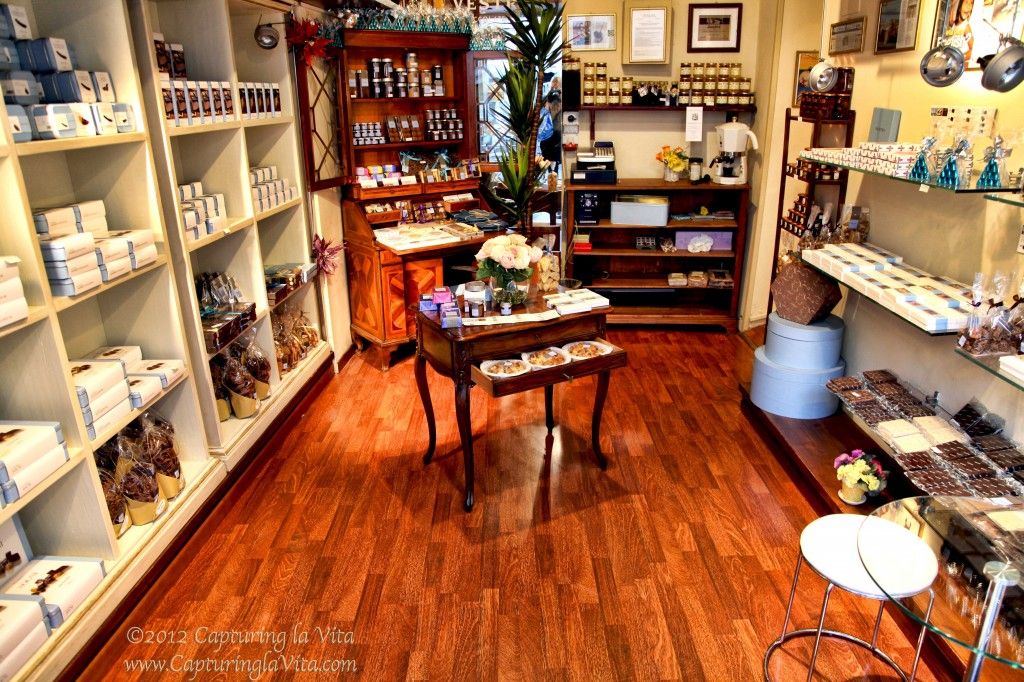 Credit: Vestri-For Chocolate and Gelato Lovers
Located in Tuscany's Italian Chocolate Valley (yes, that's a real thing!) is Vestri, a tiny boutique dedicated to some of the finest chocolate imaginable – as if you needed another reason to visit the beautiful city of Florence!
What to try:
Caffè Santo Domingo -dark chocolate flavored with coffee; Riccetti – pralines with almond chips
Where to stay:
The Golden Tower Hotel & Spa offers a Golden Chocolate Bar, allowing guest to sample more that 30 varieties of chocolate.
2. Swiss Chocolate Train (Montreux and Broc, Switzerland)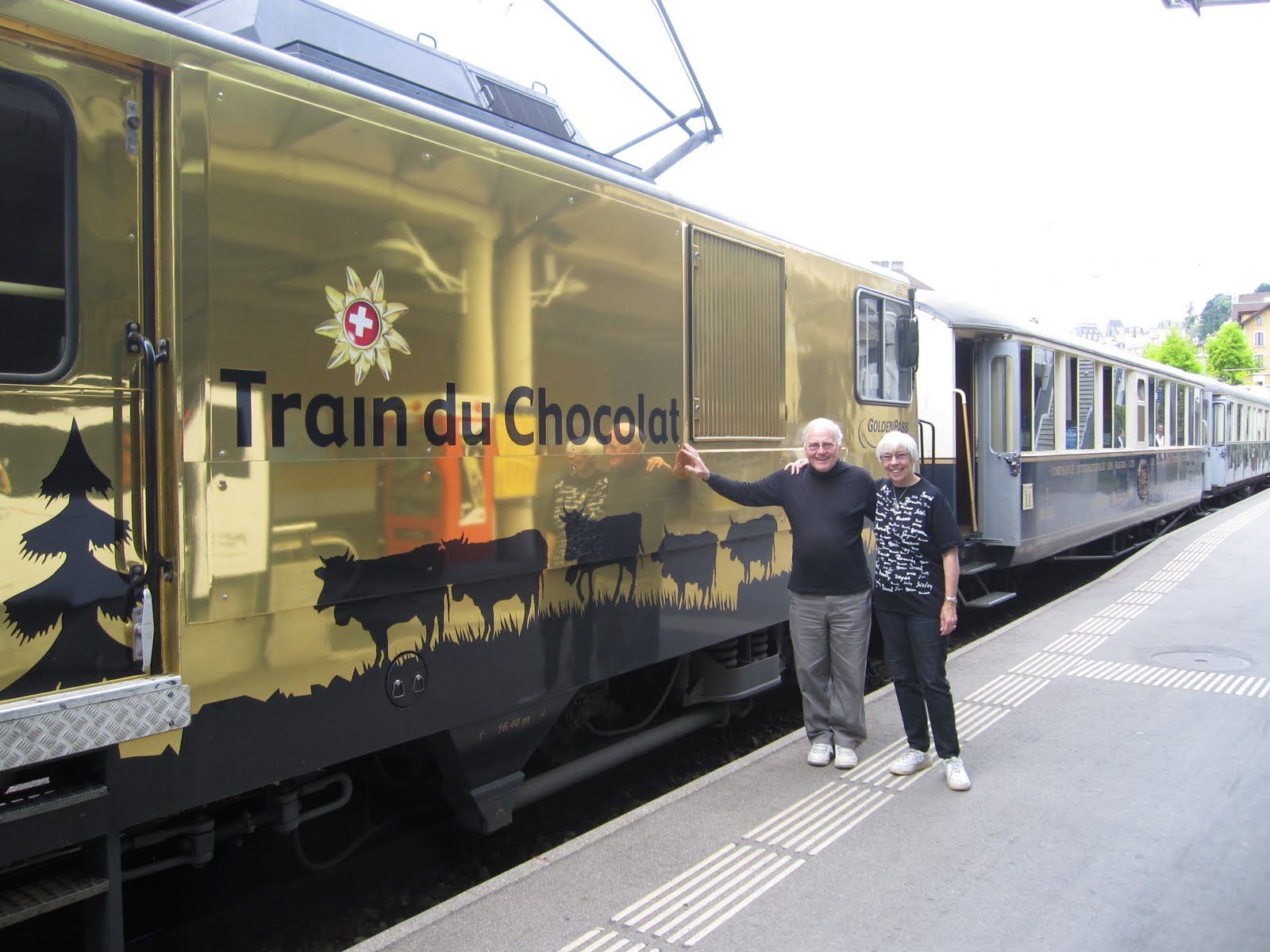 Credit: Swiss Chocolate Train
The perfect combination of Willy Wonka's Chocolate Factory and Harry Potter's Hogwarts Express, this experience is truly magical. The Swiss Chocolate Train is a 1915 "Belle Epoque" Pullman car and takes you from Montreux to Nestle's factory in Broc with a stop in Vevey to try out your chocolate tasting skills at Confiserie Poyet.
What to try:
Various samples provided along the tours.
Where to stay:
Vevey – the town where milk chocolate was born.
3. Museu de la Xoclata (Barcelona, Spain)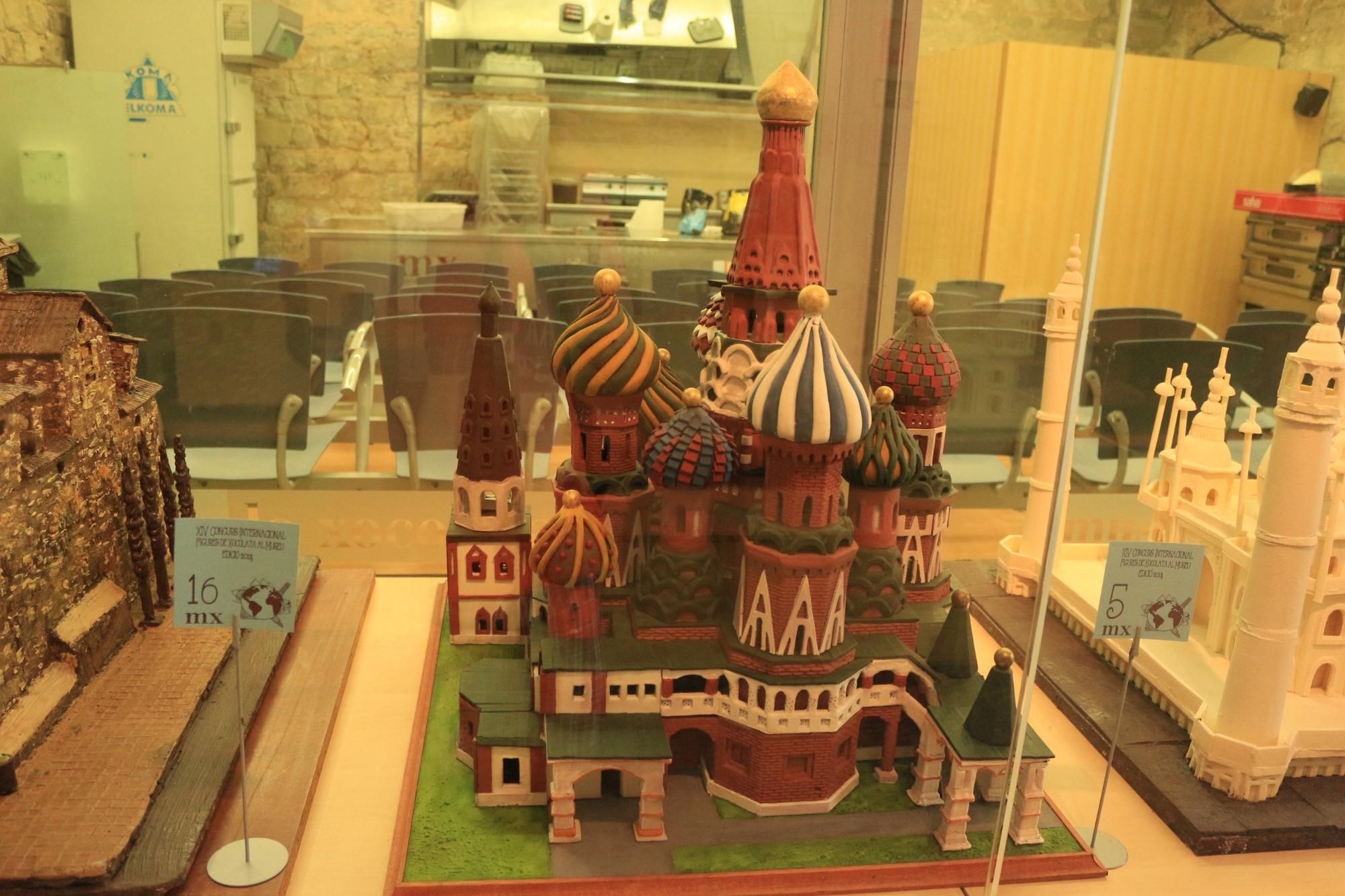 Credit: Museu de la Xoclata
The Spanish conquerors were the first to bring chocolate to Europe from South America and this museum is dedicated to the treat's rich history. Enjoy chocolate tastings, wine and chocolate pairings, and even paint with chocolate!
What to try:
Your ticket, it's edible; various samples throughout the museum; churros and chocolate, a chocolate croissant at Escriba.
Where to stay:
Petit Palace Boqueria Hotel Barcelona
4. Lindt World of Chocolate Museum and Factory (Cologne, Germany)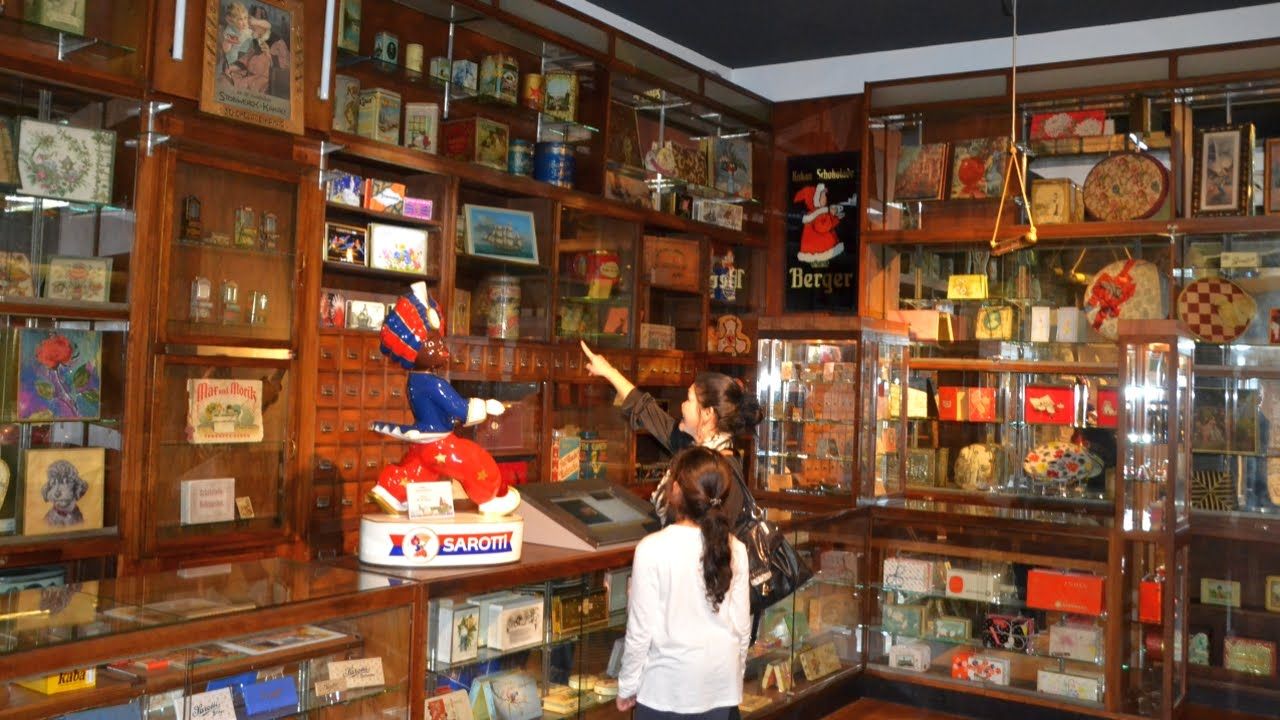 Credit: Lindt World of Chocolate
Located right by the riverfront and just steps away from the Cologne Cathedral is the Lindt Chocolate Museum, a treasure for chocolate lovers wishing to see how their favorite delicacy is made. The museum will first take you through 3,000 years of chocolate history and up to the modern makers of Lindt chocolate. At the end of the museum there is a small production area and this is where you will see and sample freshly made goodies. It's a must-do for fans of Lindt!
What to try:
The free samples and the variety of chocolates available in the gift shop. There is also a café where you can sit and enjoy views of the Rhine while having a coffee – the perfect place to relax and try your gift shop purchases.
Where to stay:
Maritim Hotel Köln. With spectacular views of the city, cathedral, and Rhine and within walking distance to all of the city's highlights, it's the perfect location to rest and enjoy all that Cologne has to offer.
5. Angelina (Paris, France)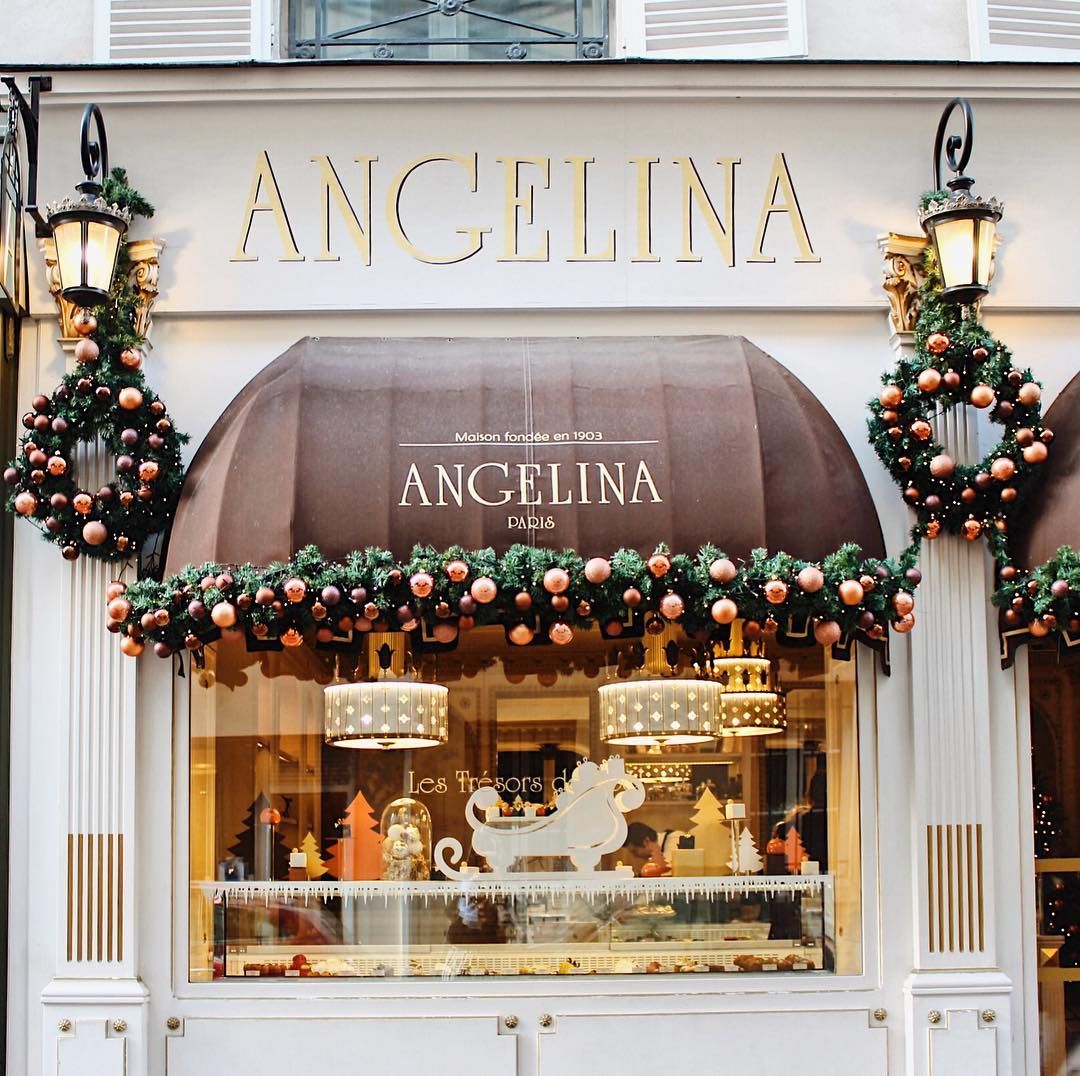 Credit: Angelina
Coco Chanel used to frequent this Parisian hot spot. Angelina is a full-service café and tearoom, serving breakfast, brunch and salads, but the hot chocolate and desserts are definitely the main attraction. This is one place chocolate lovers cannot miss if they are in Paris!
What to try:
The Africain Hot Chocolate paired with the Mont Blanc dessert – it's to die for!
Where to stay:
Hotel du Cadran –it has it's own chocolate café!
6. Mast Brothers Chocolate (NYC, USA)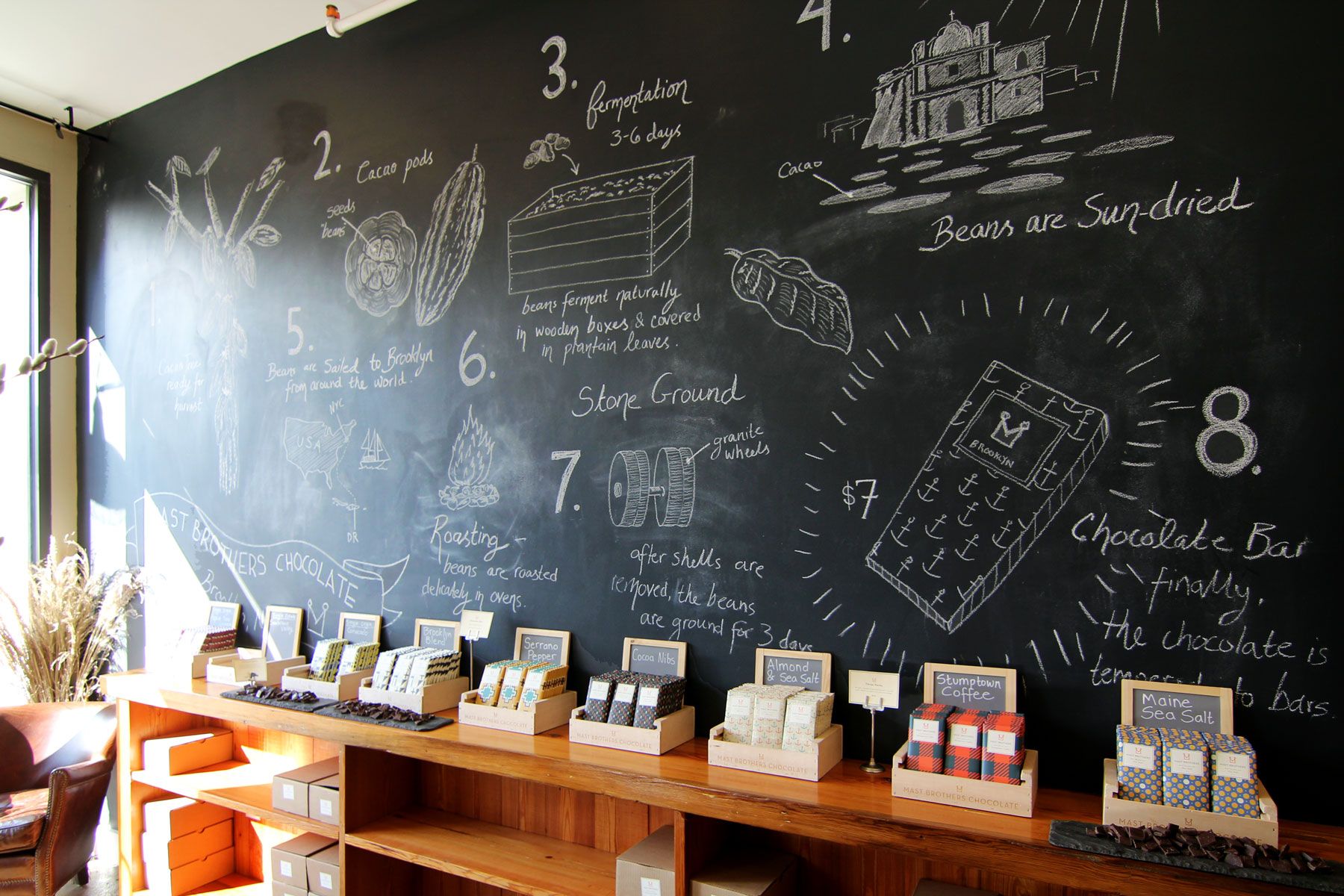 Credit: Mast Brothers Chocolate Factory
If you're walking through Brooklyn and find yourself distracted by the sudden whiff of roasting cocoa, know that you are closing in on a real treat. Mast Brothers Chocolate is a family-owned chocolate factory located in the Big Apple. They import all of their chocolate from small farms in Ecuador, Madagascar and Venezuela and with it they create all kinds of artisanal goodies. The two brothers running this joint are truly modern day Willy Wonka's and their shop is a must visit in Brooklyn!
What to try:
The Sea Salt Chocolate Bar
Where to stay:
Nu Hotel – they have their own chocolate-based desert café, The Chocolate Room
7. Geiranger Sjokolade (Norway)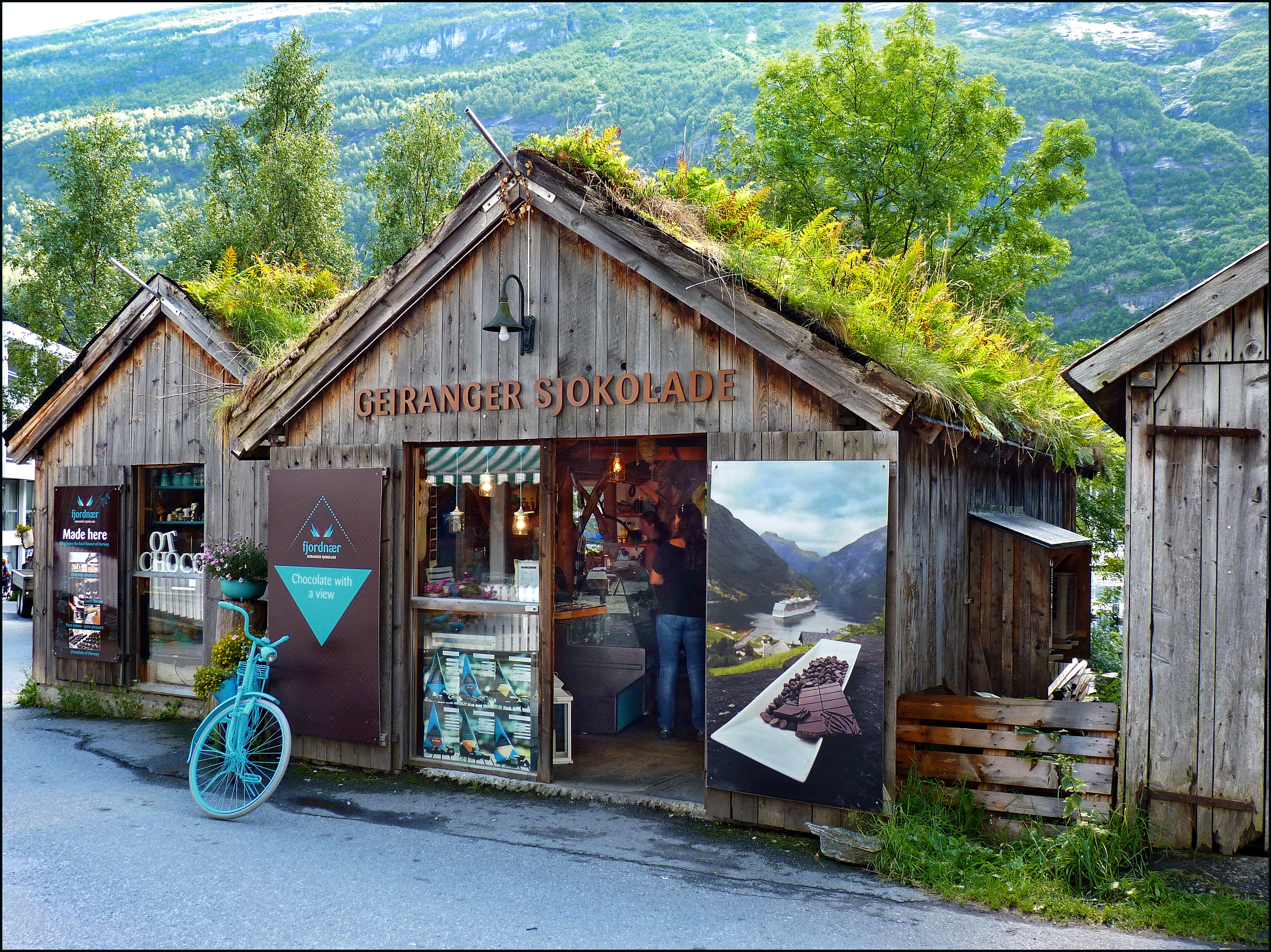 Credit: Geiranger Sjokolade
This tiny chocolate factory/cheese shop is a highlight of the Norwegian fjords and is the only chocolate shop in the world operating out of a boat house! Its goal is to produce unique chocolate using local ingredients and it does so very well.
What to try:
The best seller is the brown cheese chocolate, Vesteras. It has a Norwegian caramel taste with brown cheese flavor.
Where to stay:
Grande Fjord Hotel and request a room with a fjord view.
8. Boucan Hotel & Spa (St. Lucia)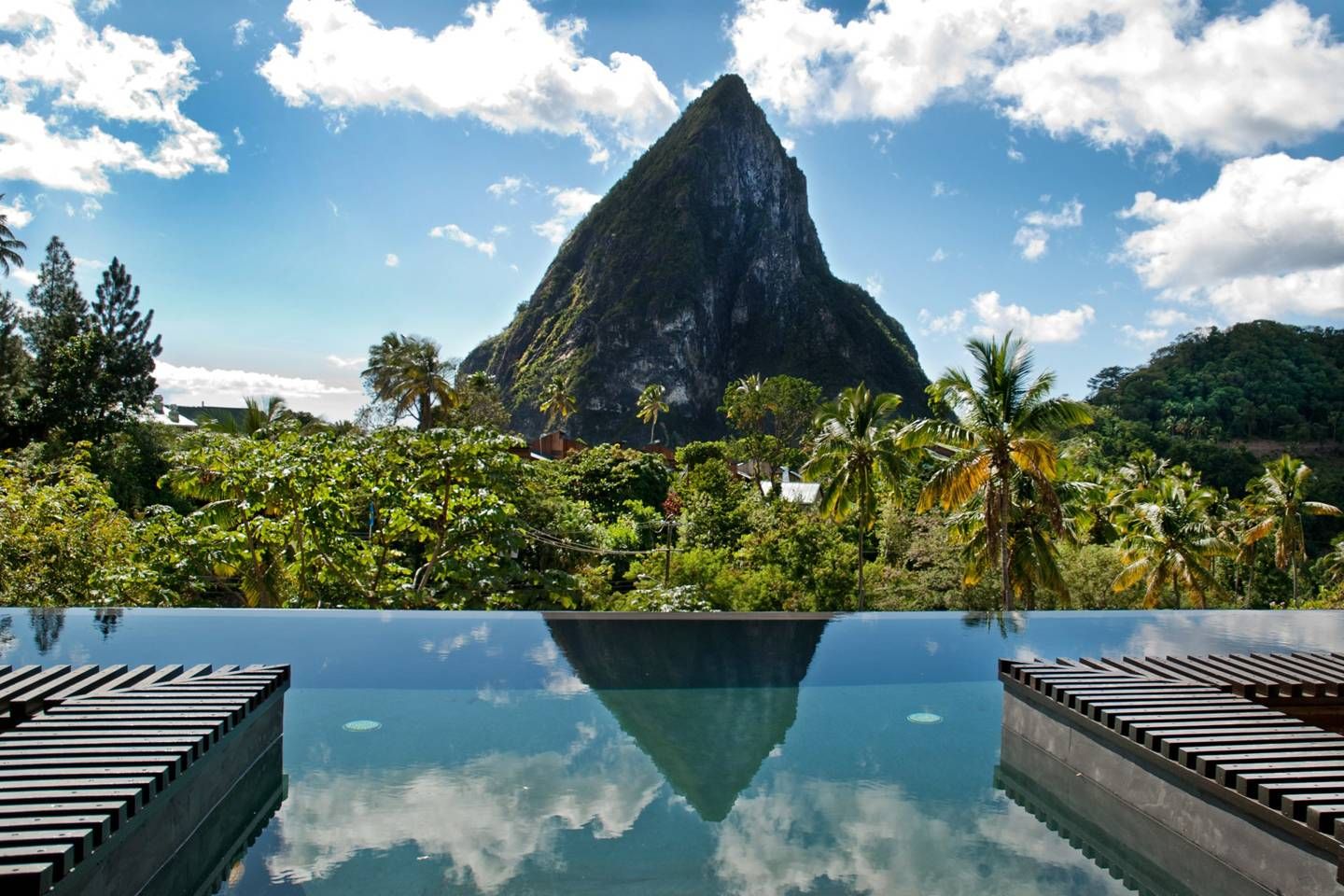 Credit: Boucan Hotel & Spa
Set among a cocoa grove, this place in picturesque St. Lucia is all about the chocolate! They grow their own cocoa and make their own chocolate and run this hotel and spa right in the middle of the action. It's truly a special place where you'll rest and relax and experience some the world's finest nature – and chocolate!
What to try:
Chocolate Genesis – taste the history of chocolate with this 9-stage tasting plate
with exquisite truffles, caramels, rare Rabot Estate chocolate, and a shot of their signature drinking chocolate.
9. Fog City News (San Francisco, California)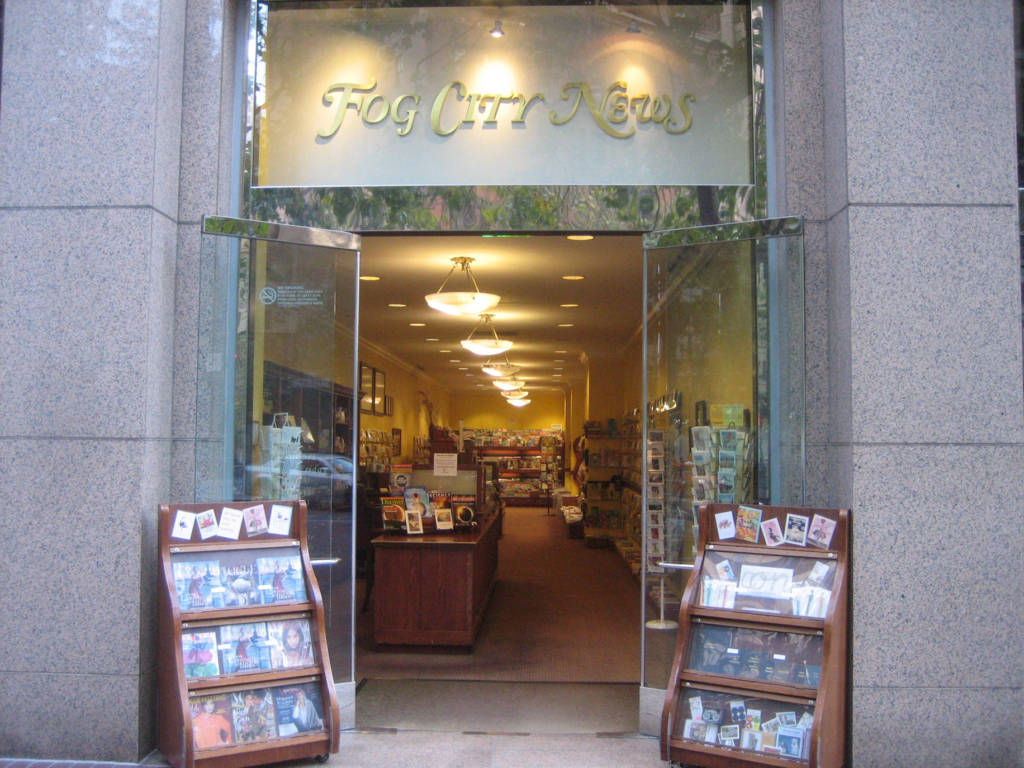 Credit: Fog City News
In San Francisco's Market Street Shopping Center, you'll find one of the best collections of chocolate in America. Fog City News imports chocolate from all over the world and is a must-visit for any true lover of the delicacy stopping by the Californian city. They also have the largest collection of magazines in the Bay Area, so grab your chocolate and your favorite quick read and enjoy!
What to try:
Their supply of goods from all over the world is ever changing. When you go, pick a favorite country and ask for their best available option. They have chocolate from almost anywhere and you won't be disappointed with anything found here.
Where to stay:
Fairmont Heritage Place, Ghirardelli Square – housed in a former Ghirardelli factory, this popular hotel is the perfect location for any chocolate aficionado.
10. Cadbury World (Birmingham, United Kingdom)

Credit: Cadbury World
The UK's most popular brand of chocolate, Cadbury, has created an entire world of chocolate for visitors to come and enjoy the magic of chocolate. You'll go on a 4D chocolate adventure, learn about manufacturing, take a tour through the Aztec jungle, make your own chocolate and more! This is the closest you can come to visiting the famed fictional factory of Willy Wonka himself.
What to try:
The Afternoon Tea & Tour Experience with a chocolate-themed twist – complete with savory treats and sandwiches.
Where to stay:
Westmead Hotel
11. Museum of Cocoa and Chocolate (Brussels, Belgium)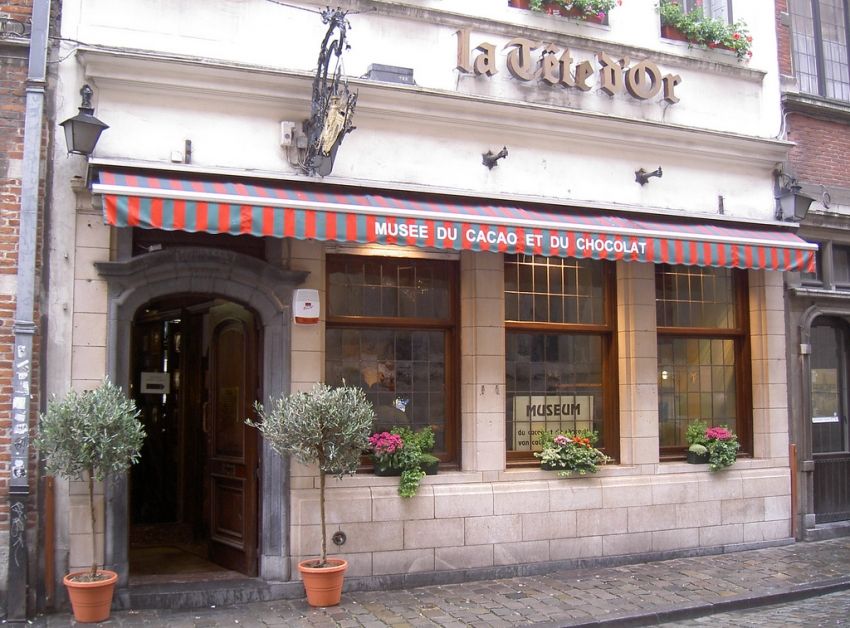 Credit: Museum of Cocoa and Chocolate
Belgium is known for having some of the best chocolate in the world and this museum in Brussels showcases that. It's very small and family-operated, but the experience is one-of-a-kind and you'll have the opportunity to try some of the world famous Belgian chocolate.
What to try:
Various samples throughout the tour; stop by Wittamer after your tour – even the royal family of Belgium get their chocolates here.
Where to stay:
Hotel St. Nicolas – they are the only hotel in Brussels to offer chocolate-themed rooms!
12. EuroChocolate Perugia (Perugia, Italy)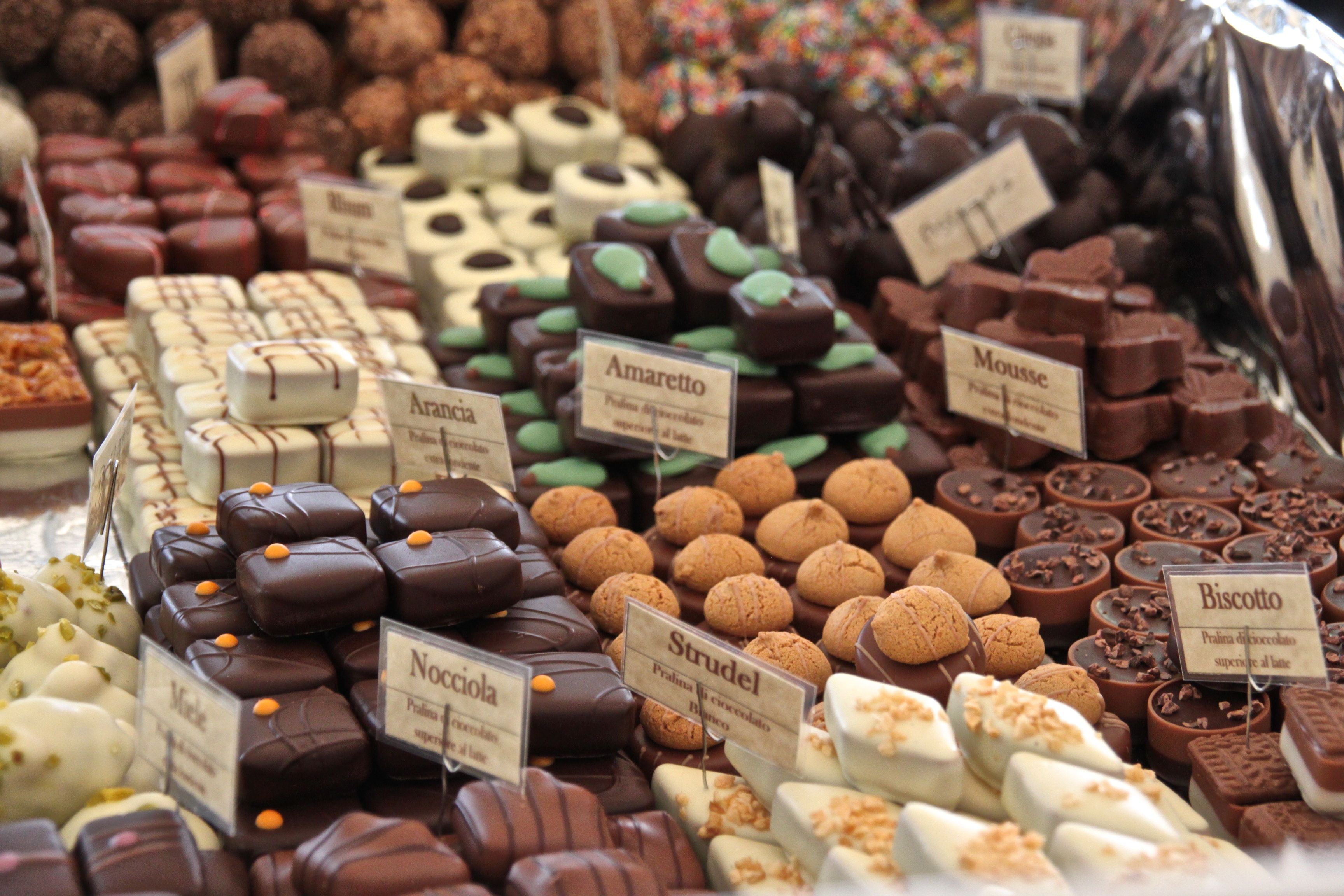 Credit: EuroChocolate
Every October in Perugia, you'll find an entire festival dedicated to the celebration of international chocolates. The 10-day event includes an emporium presenting chocolate from over 130 factories, the EuroChocolate World exhibitions were visitors can try products from all over the world, chocolate sculptures, and much more! This is a must-do festival for the true chocolate lover.
What to try:
Anything you can get your hands on at the EuroChocolate World exhibition!
Free cooking with chocolate courses are offered during the festival. Attend one and learn how to make your own mouth-watering dishes.
Where to stay:
Etruscan Chocohotel & Restaurant – it is the only hotel in the world to be entirely dedicated to chocolate.
13. The Shop (Phnom Penh, Cambodia)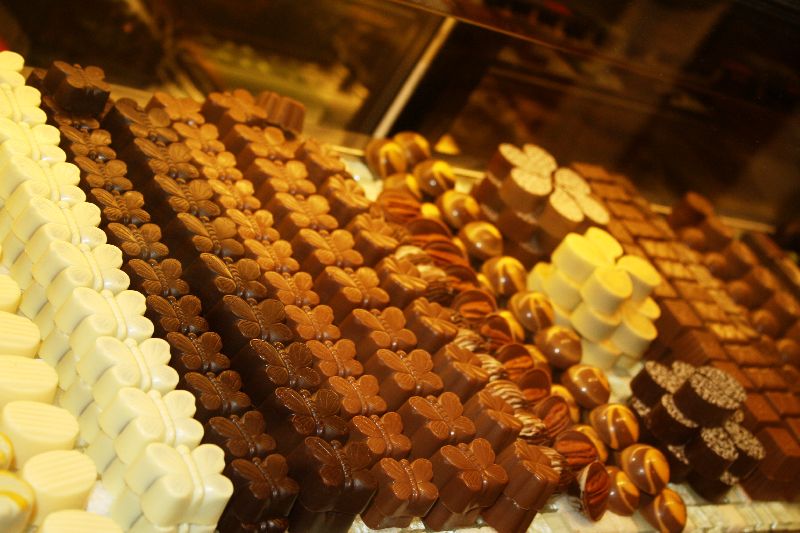 Credit: The Shop
The Shop believes that the secret to a smile is chocolate….and they must be onto something because everyone who walks into their business leaves with a smile. They were the first chocolate production workshop in Cambodia and a visit is a must-do for anyone visiting Phnom Pehn.
What to try:
A palm-sized slab of dark chocolate with crushed Kampot pepper. It's a unique mix of sweet and spicy.
Where to stay:
TeaHouse: Asian Urban Hotel – they offer 52 rooms with a wide selection of cakes, ice creams and a choice of over 30 teas.
14. Hersheypark and Chocolate World (Pennsylvania, USA)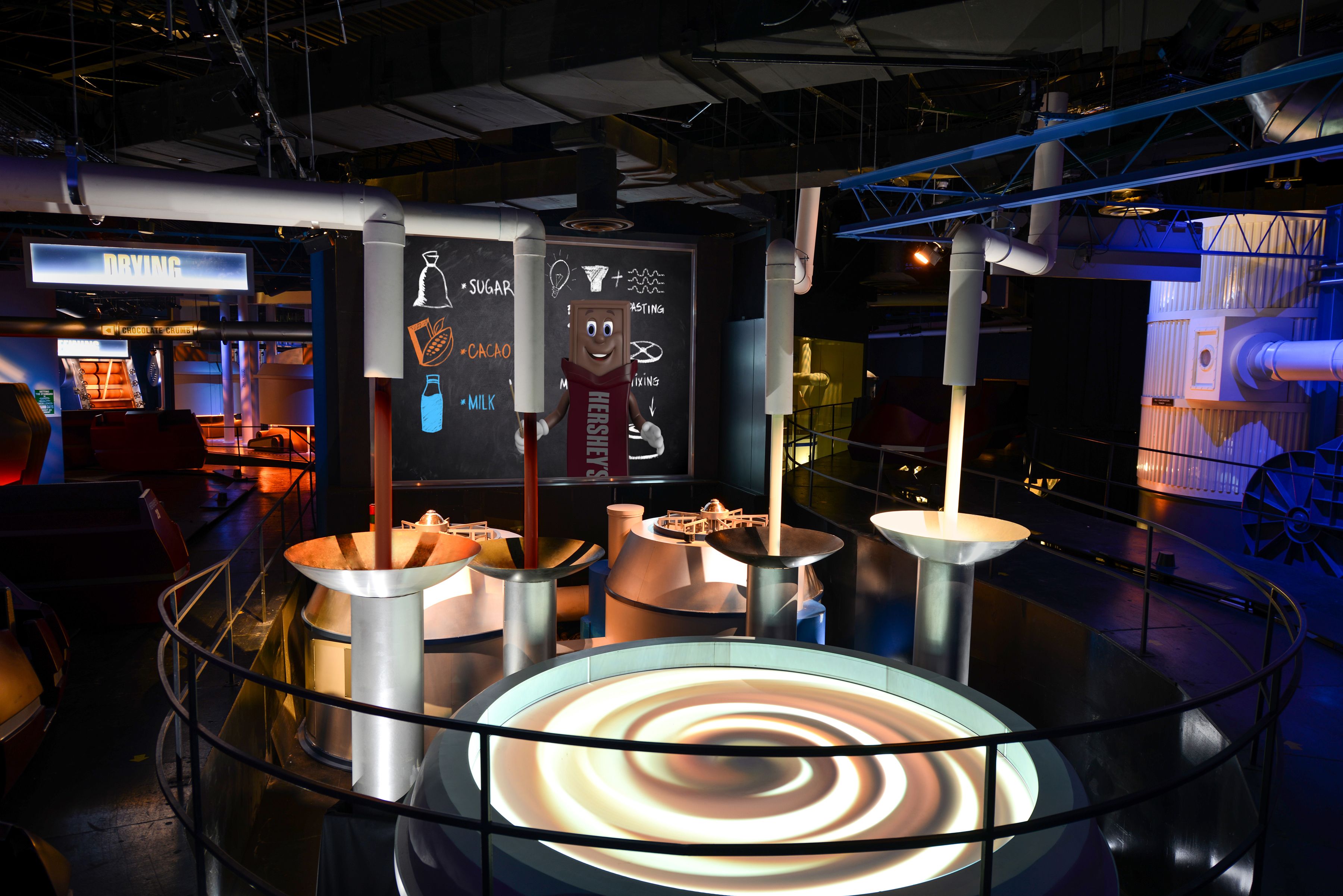 Credit: Hersheypark
Hersheypark is a theme park dedicated entirely to chocolate and the factory of the American chocolate brand can be toured at Chocolate World. The chocolate is here, there, and everywhere. Need I say more?
What to try:
The world famous Hershey's Chocolate Milkshake
Where to stay:
The Hotel Hershey right in the middle of the action.
15. Denmark Chocolate Company (Australia)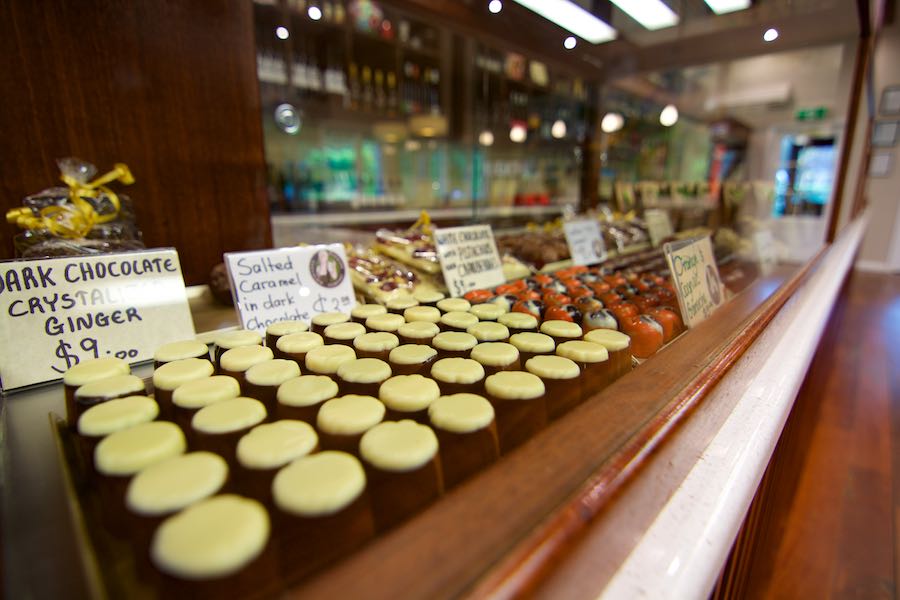 Credit: Denmark Chocolate Company
If you're looking for the best chocolate down under, look no further. West Australia's first chocolate lounge is waiting for your visit and promises to provide you with their fine handmade chocolates with choice local wines. Find the perfect pairing and they say you've got "a match made in heaven".
What to try:
One of their innovative hot chocolates – choose from creamy milk chocolate or dark chocolate.
Where to stay:
Aiyana Retreat – surrounded by trees, a stay here will allow you to revel in nature's bounty while enjoying all of the chocolate you picked up at the Denmark Chocolate Company just a few miles down the road.
Are you a chocolate-lover filled with wanderlust? Where would you like to go to satisfy your sweet tooth? Let us know in the comments!