Mexico is a hotspot for those looking for a luxury getaway. With its pristine beaches, warm Central American climate and close proximity for US travelers, it provides everything that one needs in a luxury retreat, and often at a far better price than other, more established options. Here are 15 of the most opulent resort options for travellers interested in relaxing amongst the sights and sounds of this unique country.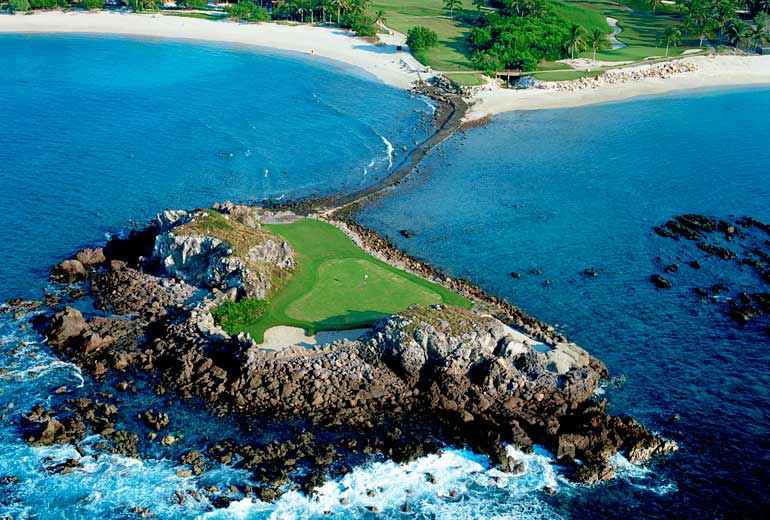 1. The St. Regis Punta Mita Resort
Nestled between crystal white beaches bordering the Pacific Ocean and the dense jungle West of Guadalajara lies St Regis Punta Mita Resort. A ridiculously lavish experience, you can spend your days golfing on one of the two Jack Nicklaus Signature courses (featuring an optional 3-par island-bound green that has to be seen to be believed) or enjoying a spot of tennis within the confines of a palm grove. If you'd rather spend your time unwinding, have the St Regis Butler service answer your every beck and call, and enjoy golf cart transport to any part of the resort you desire. And for parents looking to capitalize on a bit of us time, La Tortuga Children's Club will take care of the kids while the adults indulge in the treatments provided by Remede Spa.
Notes:
Be aware of any currency fluctuations
There are some minor restrictions on the acceptance of US$ within the resort
There are sporadic closures of certain resort features (check website for details)
[button link="http://www.tripadvisor.com/Hotel_Review-g499443-d1177214-Reviews-The_St_Regis_Punta_Mita_Resort-Punta_de_Mita_Pacific_Coast.html" size="large" target="new"]Check Prices & Photos[/button]

The Resort at Pedregal via theresortatpedregal.com
2. The Resort at Pedregal
On the coast at Cabo San Lucas, a city at the Southernmost point of Baja California Sur, sits The Resort at Pedregal. Home to a stunning, curved infinity pool that drops onto a spectacular private beach, most visitors are more than happy to spend their days lazing by the pool and enjoying the views of the Pacific. Your personal concierge will take care of your every need, and if the poolside relaxing has taken it out of you, you can replenish your energies with a dining experience at one of the resort's two acclaimed restaurants – Don Manuel's or El Farallon. Or rather than dipping your toe in the pool, dip your toe in the local culture at AlmAtre which showcases local and international crafts that are available for purchase on site.
Notes:
The Art of Taste Food & Wine Festival is a marquee event that happens in July every year
La Estancia is available as a quiet escape with ocean views for those wanting to avoid the pool
August through to October can often be stormier for Cabo San Lucas
[button link="http://www.tripadvisor.com/Hotel_Review-g152515-d1200756-Reviews-The_Resort_at_Pedregal-Cabo_San_Lucas_Los_Cabos_Baja_California.html" size="large" target="new"]Check Prices & Photos[/button]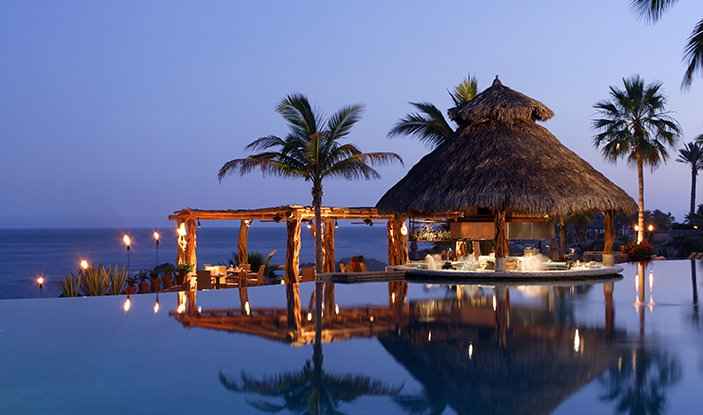 3. Esperanza – An Auberge Resort
Delicately placed between two scenic bluffs in Cabo San Lucas you'll find Esperanza, a resort crafted for pleasure seekers. The two level infinity pool is the centrepiece, and its uninterrupted views of the ocean would be worth of mentioning but for the fact that every single room is treated to the same scenery. The adults-only pool area comes alive after dark, and if you're in the mood to extend your evening in Cabo proper, downtown is only a short ride away. After your night of reveling a cabana beach massage will help you slip back into vacation mode, or you can unwind with a stroll through the on-site sculpture garden. Cooking, painting and yoga classes are available daily as 1 to 2 hour sessions, but you may just be happy enough to sit back, relax and test your amateur whale-watching skills in the sparkling waters of the Pacific.
Notes:
Every Thursday Esperanza holds a local cultural event, be it music, dance, or local artisan displays
Tequila tasting is available at your request at the adult pool
Esperanza is part of the Auberge Group, which offer discounted stays to loyal customers throughout their network
[button link="http://www.tripadvisor.com/Hotel_Review-g152515-d249481-Reviews-Esperanza_An_Auberge_Resort-Cabo_San_Lucas_Los_Cabos_Baja_California.html" size="large" target="new"]Check Prices & Photos[/button]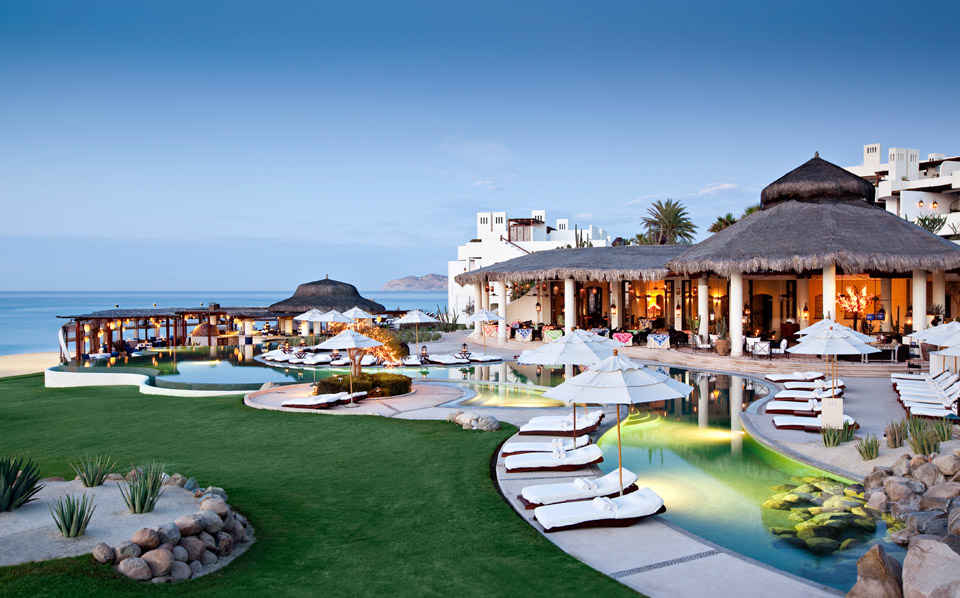 4. Las Ventanas al Paraiso, A Rosewood Resort
Outside the township of San Jose del Cabo on the Baja Peninsula lies Las Ventanas al Paraiso, a private hideaway where the desert meets the beach. Built following the contours of the natural terrain, the suites and villas give way to a centrepiece pool, then to the beach. Guests are treated to a local tequila as a welcome, and use of the resort's spa and fitness facilities on the house. Choose your favored linen from the bed-sheets menu, at the same time utilising the aromatherapy turn-down service, allowing your room to become a sanctuary for the senses. With optional extras like Dinner And A Bath, where guests choose their gourmet dinner and an after-dinner bath in which to reflect on their meal, Las Ventanas redefines luxury resort service.
Notes:
Las Ventanas is very welcoming of animal owners and has a luxury pet service
Personal butlers come with the luxury suites
The on-site Department of Romance helps guests design the perfect vacation experience for their loved ones
[button link="http://www.tripadvisor.com/Hotel_Review-g152516-d270473-Reviews-Las_Ventanas_al_Paraiso_A_Rosewood_Resort-San_Jose_del_Cabo_Los_Cabos_Baja_California.html" size="large" target="new"]Check Prices & Photos[/button]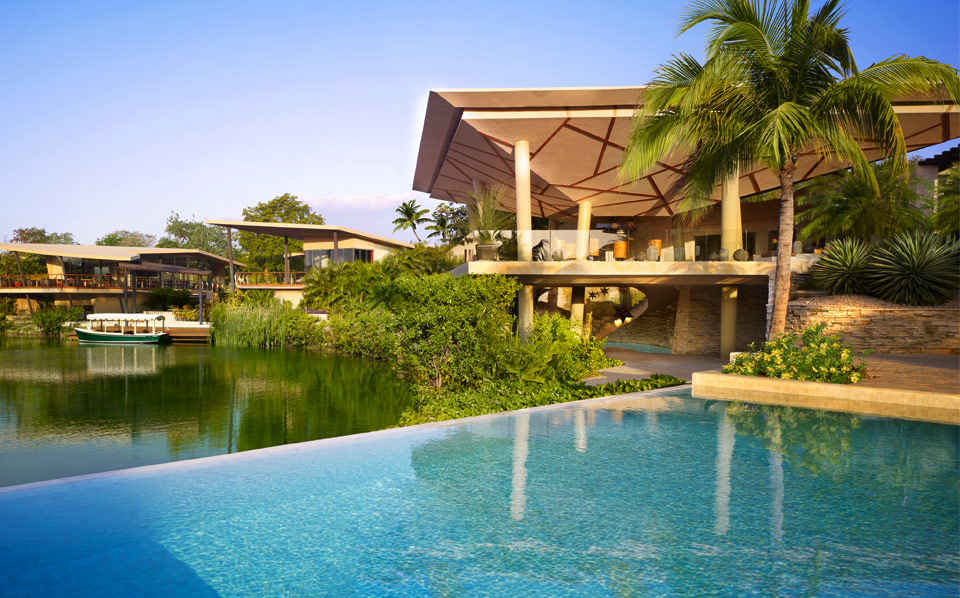 5. Rosewood Mayakoba
Laying on the beaches of the Caribbean coast just south of Cancun, Rosewood Mayakoba sprawls itself along a mile of stunning coastline as part of a massive 1600 acre property. Built into dense rainforest, visitors can enjoy a rendezvous with local wildlife out the back, or plunge themselves into the crystal clear waters out front with one of the many ocean activities on offer. Tropical wonders await divers and snorkelers, while for those who want something more laid back, activities like kayaking and beach volleyball are on offer. As part of the acreage, guests can enjoy 18 holes at El Camaleon, Mayakoba's own Greg Norman designed golf course.
Notes:
The proximity to Cancun means that Spring Break will bring the revellers to Mayakoba
A 24 hour dine-in service is always on hand
The resort offers a kids club called Rose Buds
[button link="http://www.tripadvisor.com/Hotel_Review-g150812-d754465-Reviews-Rosewood_Mayakoba-Playa_del_Carmen_Yucatan_Peninsula.html" size="large" target="new"]Check Prices & Photos[/button]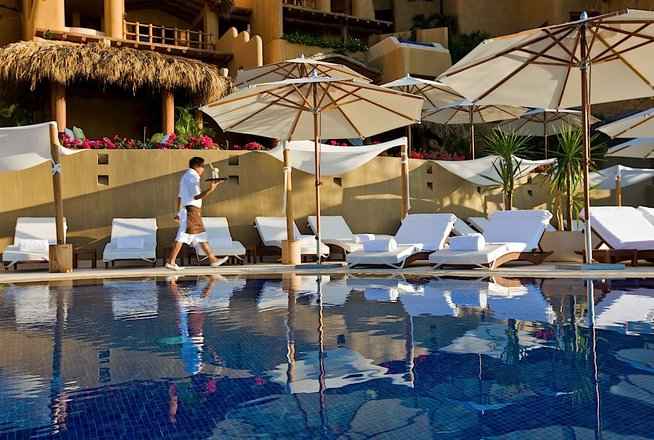 6. Capella Ixtapa
Further south in Mexico's Zihuatanejo region, the 5 star Capella Ixtapa Resort commands a picture perfect cliff top location over-looking the Pacific Ocean. Being closer to the equator the weather is always perfect at Ixtapa. It's all about the water here: boat trips to nearby Ixtapa Island, deep sea fishing charters, sunset cruises, and scuba diving expeditions are just some of the many ocean-based experiences on offer. If you prefer to keep your two feet firmly on land there are plenty activities to sink your teeth into at the resort. Learn a new skill with cooking or margarita making classes, or get cultural with any of their local orientation tours. The perfect place for a couples retreat, Capella Ixtapa's suites offer the utmost privacy so you can feel like you are the only two people in the world.
Notes:
Capella Ixtapa offers wedding service, look no further for the venue of your destination wedding!
The ocean can be dangerous around this area so be careful if you're taking a dip. Or instead just enjoy the spectacular view of the ocean from the resort's infinity pools.
The staff are all fluent in English and prices are all listed in US Dollars
[button link="http://www.tripadvisor.in/Hotel_Review-g153445-d1209463-Reviews-Capella_Ixtapa-Ixtapa_Zihuatanejo_Pacific_Coast.html" size="large" target="new"]Check Prices & Photos[/button]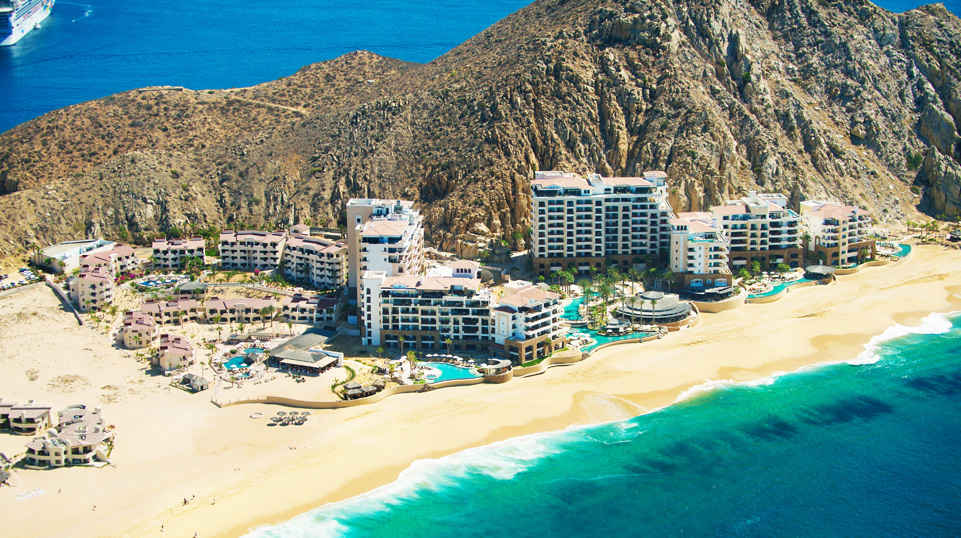 Grand Solmar Land's End Resort & Spa via grandsolmarresort.com
7. Grand Solmar Land's End Resort & Spa
Another gem in the crown of Cabo San Lucas – and possibly the best located – is Grand Solmar Land's End Resort and Spa. The old hotel has been knocked down and the new, improved and outrageously glamorous one is now completed. Boasting the luxury resort staples of a fully-equipped gym, heated pools, 24 hour room service, airport transfers and spa, there's no reason to set foot outside the resort. However, it's the extra touches that will make your experience at this resort one you'll never forget. Why have your full body relaxation massage in the day spa when you can have it in your cabana on the resort's private beach? Why ride from the airport in a taxi when you can be transferred door to door in a limo? All of the rooms in this breath-taking new resort have stunning views, there's no risk of looking out over a carpark for your whole holiday. Heading here for your honeymoon is a no-brainer; the resort's Certified Romance Co-ordinator will make sure your marriage is off to the most saucy start.
Notes:
Grand Solmar is a popular choice for families too, so avoid school holiday times if you're after a quiet retreat
Grand Solmar teams up with 3 other resorts in a free shuttle service to allow you to experience other local hotels.
With 8 separate dining options, you won't struggle to find a fantastic meal

 8. Grand Residences Riviera Cancun
Grand Residences Riviera Cancun is situated halfway between Cancun and Playa del Carmen, and just a short walk from the small fishing village of Puerto Morelos. Puerto Morelos captures the vibe of the hotel perfectly, with a pace that matches the waves that slowly roll in from the Caribbean. With a coral reef in front and a nature reserve out back, Grand Residences offers unparalleled access to nature, while never straying too far from the sumptuous comforts of a 5 star hotel. After a long day at the central pool or on the adjoining beach you can visit the on-site gourmet food market and whip yourself up a 5 star meal to match the accommodation.
Notes:
Grand Residences is just a 25 minute car ride from Cancun international airport
There is a range of all-inclusive food and beverage packages that can save you a lot if pre-booked
The on-site fitness centre has a personal trainer available for hire at any time
[button link="http://www.tripadvisor.in/Hotel_Review-g240327-d5247722-Reviews-Grand_Residences_Riviera_Cancun-Puerto_Morelos_Yucatan_Peninsula.html" size="large" target="new"]Check Prices & Photos[/button]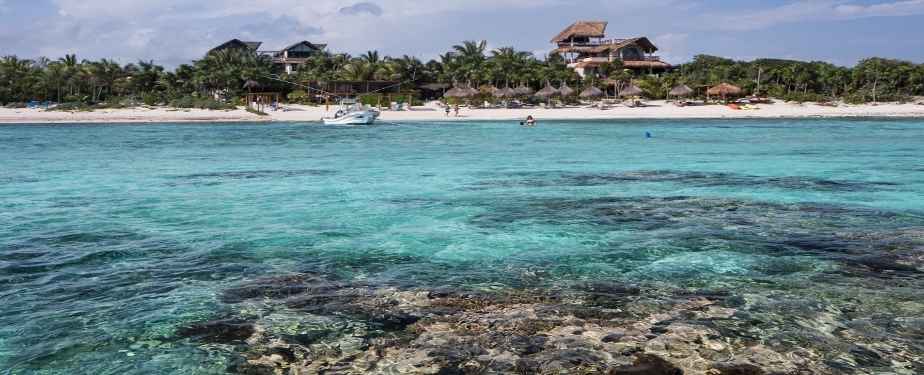 9. Jashita Hotel
A small boutique hotel residing on Soliman Bay, with untouched views of the Caribbean, Jashita caters to the eco-conscious luxury traveller. A perfect location to forget about the world, Jashita's philosophy is built on being at one with nature and yourself. They take a more 'unplugged' approach, with only the top rooms having even a phone, but when guests see the surroundings it is soon realised why. Boasting probably the most protected bay in Riviera Maya, its crystalline waters are safe to use all year round. Water activities are almost all included, and for those who are keen to see even more of this paradise, extended tours are available through the concierge.
Notes:
The locals fish out the front of the hotel, then hand deliver their catch to Sahara Café on-site
Jashita is near the local village of Tulum, which is an hour south of Cancun
The hotel consists of just 21 suites, adding to the laid back atmosphere
[button link="http://www.tripadvisor.in/Hotel_Review-g2578752-d1875860-Reviews-Hotel_Jashita-Soliman_Bay_Yucatan_Peninsula.html" size="large" target="new"]Check Prices & Photos[/button]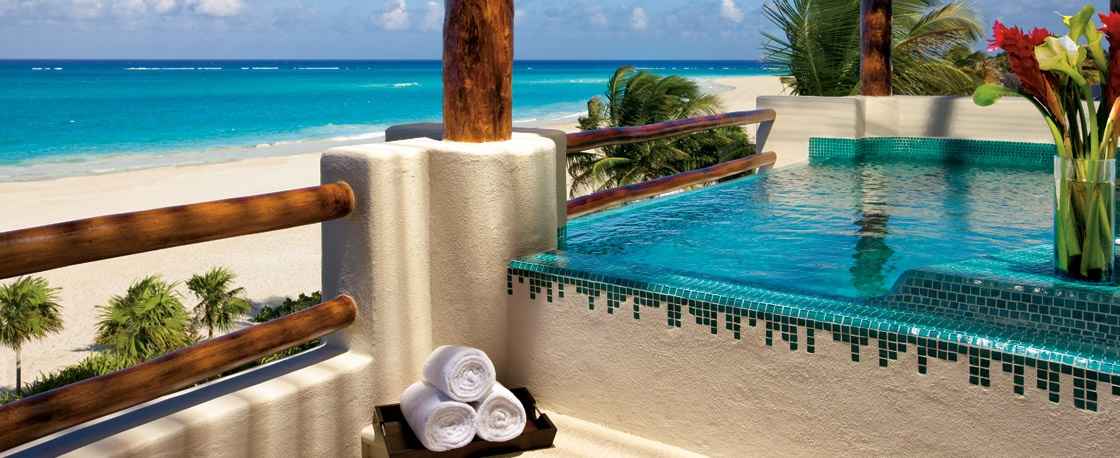 10. Secrets Maroma Beach Riviera Cancun
Cancun is almost a misnomer, as Secrets Maroma is situated closer to Playa del Carmen than the famous party town, and as such enjoys somewhat more of a reclusive vibe than being in the centre of Cancun proper. Tucked away in dense jungle with its own isolated portion of one of Mexico's most famous beaches, Secrets earns its name on face-value alone. It prides itself on what it calls Unlimited-Luxury, which, for the paying customer, means unlimited top shelf beers and liquors, dining at one of the seven gourmet restaurants, and day and night time activities all included. Make sure you arrive with an empty stomach…
Notes:
If you're looking for a quiet getaway, steer clear of Spring Break
Secrets has its own app that allows for free international calls and other benefits while on site
Secrets patrons get free access to nearby Grand Coral Gold Course
[button link="http://www.tripadvisor.in/Hotel_Review-g4053317-d1007582-Reviews-Secrets_Maroma_Beach_Riviera_Cancun-Playa_Maroma_Playa_del_Carmen_Yucatan_Peninsula.html" size="large" target="new"]Check Prices & Photos[/button]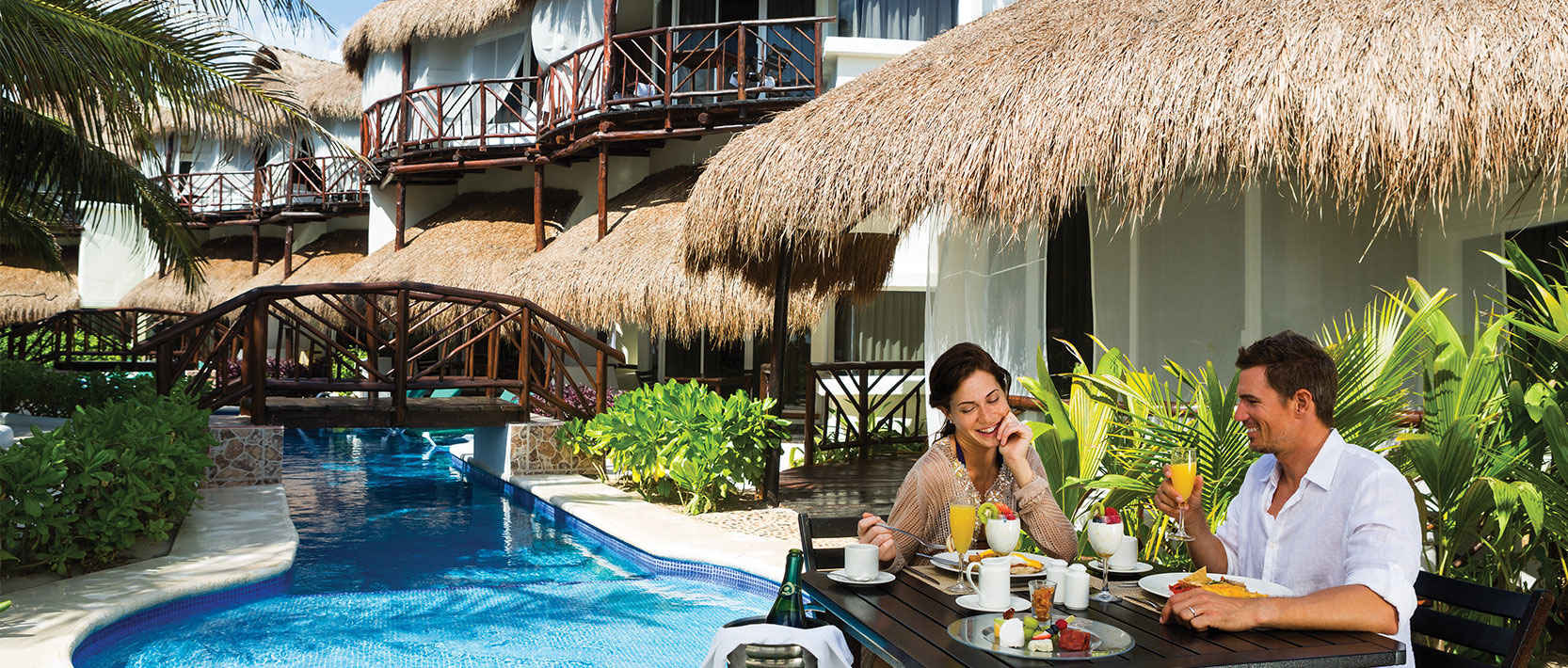 11. El Dorado Casitas Royale, by Karisma
An upmarket wing of the larger El Dorado Resort, Casitas Royale turns the opulence switch up to 11. Self-contained and with a mile of pristine beach frontage on the Caribbean sea, Casitas gives you access to El Dorado while also giving you the option of retreating to your own private escape. A total of 13 pools are spread throughout Casitas meaning finding your own grotto is never too hard, and king sized beds are positioned pool-side for the most lavish lounging imaginable. Its open-air showers are the jewel in the crown though, because, as they say, 'once you've experienced a shower under the stars, anything else will seems positively primitive'.
Notes:
Casitas offers a pillow menu and aromatherapy for their rooms
Bicycles are provided to all guests to allow you to easily roam the grounds
10 of the 13 pools include a swim up bar, so you will never be short of a drink
[button link="http://www.tripadvisor.in/Hotel_Review-g659488-d1720341-Reviews-El_Dorado_Casitas_Royale_by_Karisma-Riviera_Maya_Yucatan_Peninsula.html" size="large" target="new"]Check Prices & Photos[/button]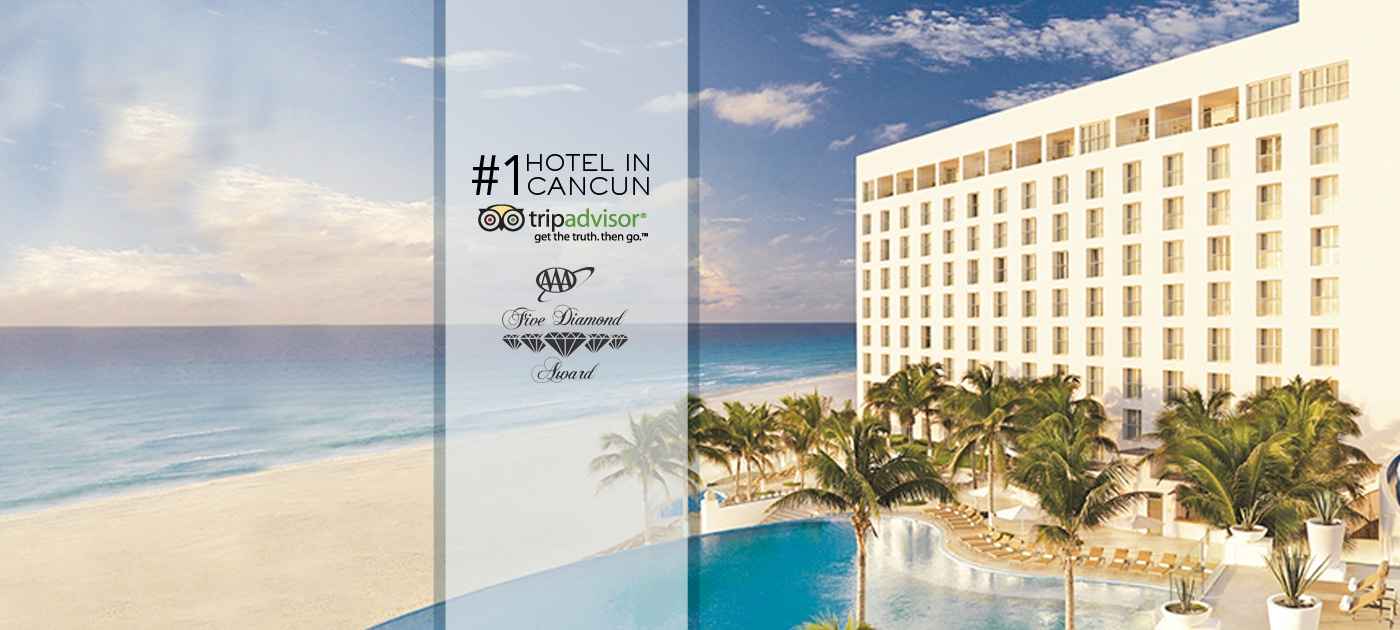 12. Le Blanc Spa Resort
Adults-only and all-inclusive, Le Blanc Spa Resort will have you refreshed and rejuvenated by the end of your stay. This is the place to go for peace and relaxation which is often difficult to find in Cancun. Nightly entertainment; swim-up bars; full spa service, there's no reason to leave the resort. But if you do want to get out and about and explore downtown Cancun, Le Blanc is perfectly located right in the middle of the action (although you wouldn't know it inside). Visit any time of year – the weather in the Yucatan region is perfect all year round and because it's adults-only the resort's peace and quiet is not affected by school holidays.
Notes:
Le Blanc Spa Resort runs many tours and excursions. A must-see Is Mayan pyramid Chichen-Itza. It is one of the New 7 Wonders of the World after all!
All of the rooms have beautiful views but spending a view extra dollars on the ocean view is worth it
The spa includes all manner of treatments to get you back to your best; including a fish spa, hydrotherapy, and yoga sessions
[button link="http://www.tripadvisor.in/Hotel_Review-g150807-d154868-Reviews-Le_Blanc_Spa_Resort-Cancun_Yucatan_Peninsula.html" size="large" target="new"]Check Prices & Photos[/button]

 13. Iberostar Grand Hotel Paraiso
If you hate sitting still but love the finer things in live, The Iberostar Grand Paraiso Hotel in Playa Paraiso is the luxury resort for you. You'll never be bored with every activity you can imagine on offer – archery, kayaking, outdoor shooting, basketball, putting green, water polo, table tennis and aerobics are just some examples. Turn your hand to a new hobby with dance classes, a scuba clinic where you can earn your PADI diving certificate, or tennis lessons. Wind down after all of this with the resort's nightly entertainment or visit the Casino, just past the Galaxy Disco where you can show of your freshly-learned dance moves.
Notes:
Iberostar boasts a par 72 golf course amongst Mayan ruins
There is the option to check in within the comfort of your own room whilst someone else unpacks your bags
If you're looking for a venue for your destination wedding, this resort guarantees only one wedding per day, so you'll never have to share your spotlight!
[button link="http://www.tripadvisor.in/Hotel_Review-g663501-d647536-Reviews-Iberostar_Grand_Hotel_Paraiso-Playa_Paraiso_Playa_del_Carmen_Yucatan_Peninsula.html" size="large" target="new"]Check Prices & Photos[/button]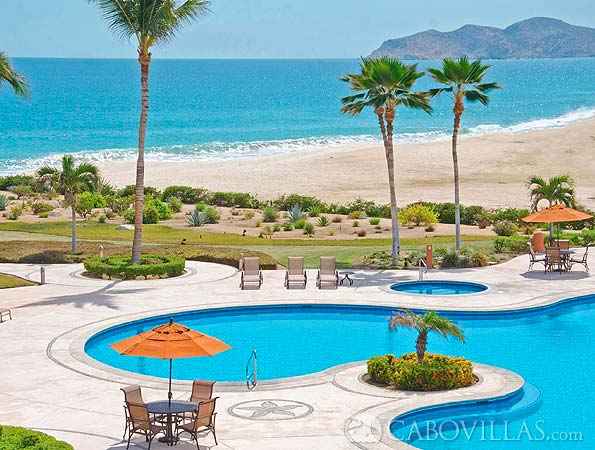 14. Villa Del Palma
The Islands of Loreto region has all of the most sublime elements of Baja Mexico's nature, and Villa Del Palma embraces all of them. This boutique resort employs a series of eco-friendly initiatives and is a great 'green' choice for the environmentally conscious holiday-maker. Situated between the Sierra de la Gigantes mountain range and the beautiful Sea of Cortez affords nature-loving guests stunning land- or water-based activities. Hike in the mountains one day and enjoy the best sports fishing Mexico has to offer the next. There's plenty of activities for the whole family but if you need some time to yourself there's the never-dull Kids' Club to keep the little ones entertained. April to June is the best time to visit this region with perfect warm temperatures. The height of summer can be too hot to bear and winter can be too cold to swim.
Notes:
Villa Del Palma welcomes the entire family, including pets!
The Islands of Loreto are only a two hour flight from Los Angeles
Spend a day sailing around the islands to discover the true magic of the region
[button link="http://www.tripadvisor.in/Hotel_Review-g154267-d320513-Reviews-Villa_del_Palmar_Flamingos-Nuevo_Vallarta_Pacific_Coast.html" size="large" target="new"]Check Prices & Photos[/button]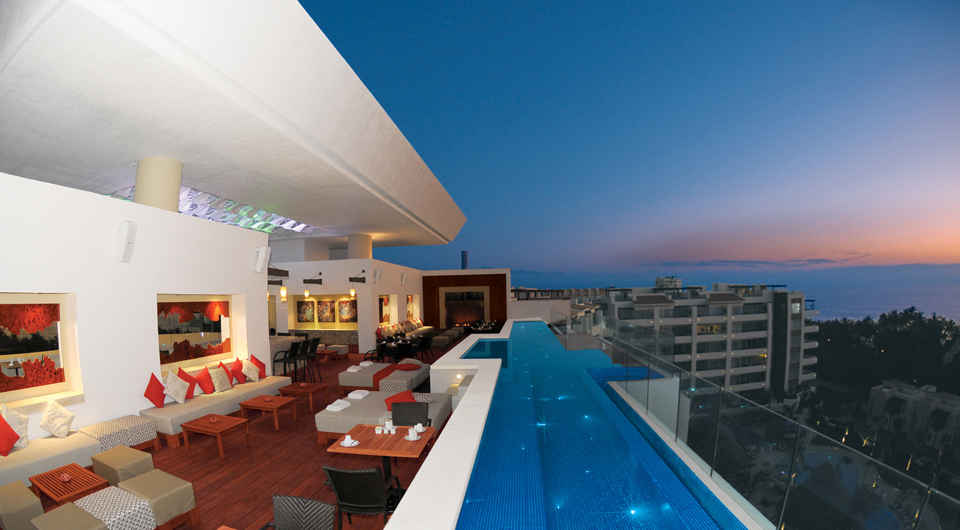 15. Marival Residences Luxury Resort
Marival Residences Luxury Resort in the Riviera Nayarit region redefines the concept of the family holiday. Fully appointed (including washers, dryers and complete kitchen) suites with up to three bedrooms allow you to attend to all of your family's needs. Just because you have the whole tribe in tow doesn't mean you shouldn't be able to relax in style. High-end resort facilities you can access include rooftop sun decks, kids' club, plunge pools, the day spa and unlimited golf. The resort is all-inclusive meaning when you arrive you can just relax. Visit between December and April for best whale watching experiences.
Notes:
Rooms are equipped with darkening drapery ensuring a solid night's sleep
The Private VIP Beach Club takes the stress out of a family day at the beach with butlers and staff to attend to your every need. No need to pack your own picnic!
Food quality here is outstanding – far better than can be expected from an all-inclusive resort
[button link="http://www.tripadvisor.in/Hotel_Review-g154267-d154855-Reviews-Marival_Residences_Luxury_Resort_Nuevo_Vallarta-Nuevo_Vallarta_Pacific_Coast.html" size="large" target="new"]Check Prices & Photos[/button]
Save
Save
Save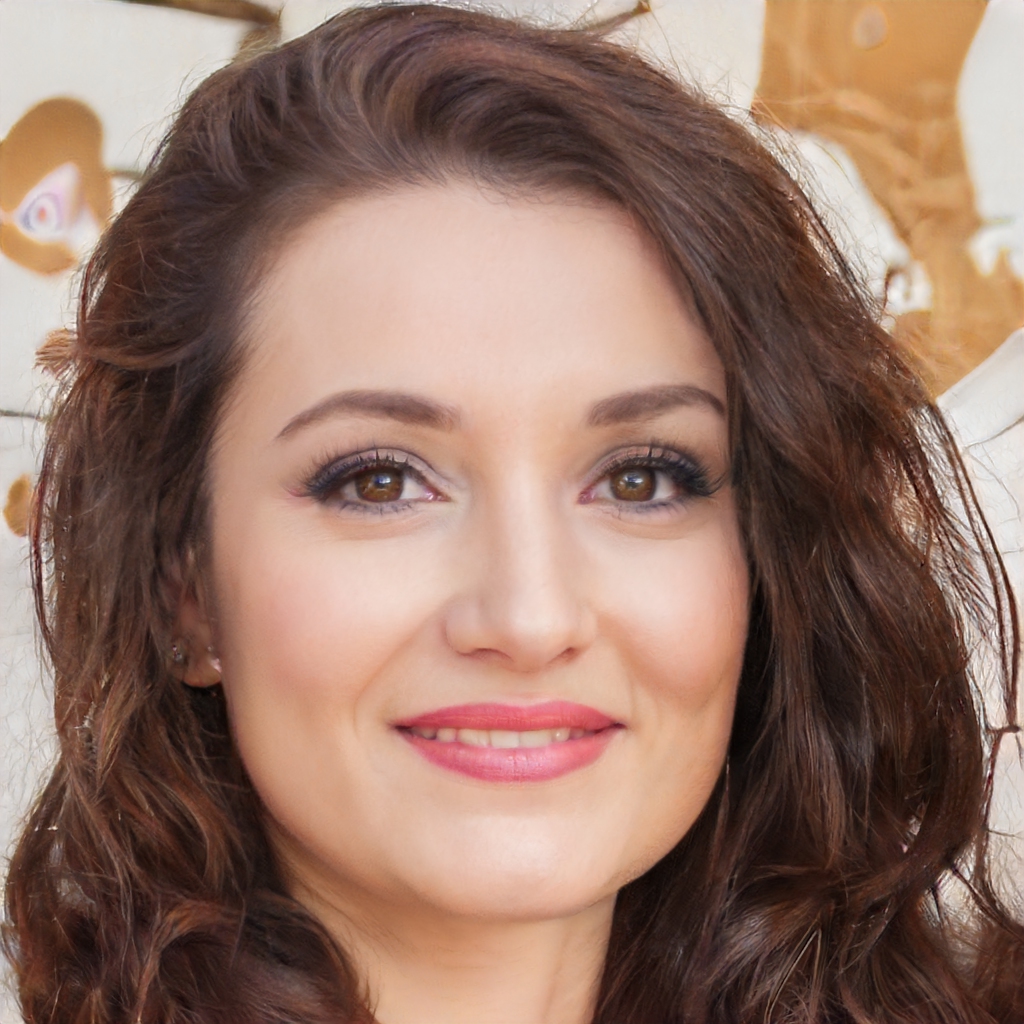 Meet Amelia, a wanderlust-filled travel blogger on a mission to explore the world one destination at a time. From backpacking through Southeast Asia to luxury escapes in Europe, Amelia has experienced it all and is here to share their tips, tricks, and favorite finds with fellow travelers. Follow Amelia on their journey as they discover new cultures, indulge in delicious cuisines, and create unforgettable memories.