Vacation is a time to splurge and live a little large and no one lives larger than the Hollywood elite. Here are ten celebrity hot spots that are guaranteed to have you rubbing shoulders with some of the biggest names in show business. Just because you aren't a star, doesn't mean you can't vacation like one!
1. Cabo San Lucas, Mexico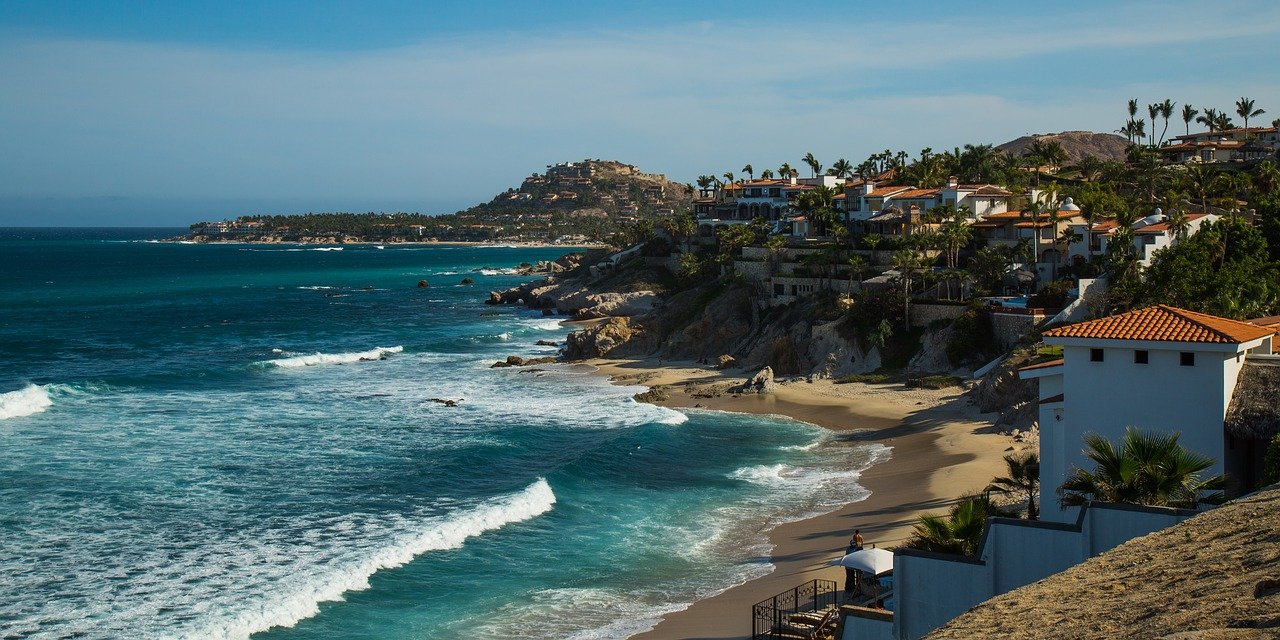 Just a quick flight from Hollywood, Cabo San Lucas is a favorite weekend getaway destination of the stars. Luxury resorts line the shores and the average temperature rarely drops below 75 degrees, making it the perfect destination all year long. Jennifer Aniston, Courtney Cox, Gwenyth Paltrow and George Clooney are just a few of the many celebrities who have spent some time in Cabo. Here are some tips for enjoying your trip to the Mexican seaside like a real A-lister.
– Stay at Esperanza. This award-winning resort is comprised of individual "casitas" and has hosted slews of celebrities in the past. With a private beach and an infinity pool overlooking the ocean, it's easy to see why the stars love it!
– Play a round of golf at the Jack Nicklaus designed El Dorado Golf and Beach Club
– Have dinner and a night out at Cabo Wabo Cantina. Founded by former Van Halen guitarist Sammy Hagar, it's one of Cabo's hottest restaurants and nightclubs.
2. Exumas, Bahamas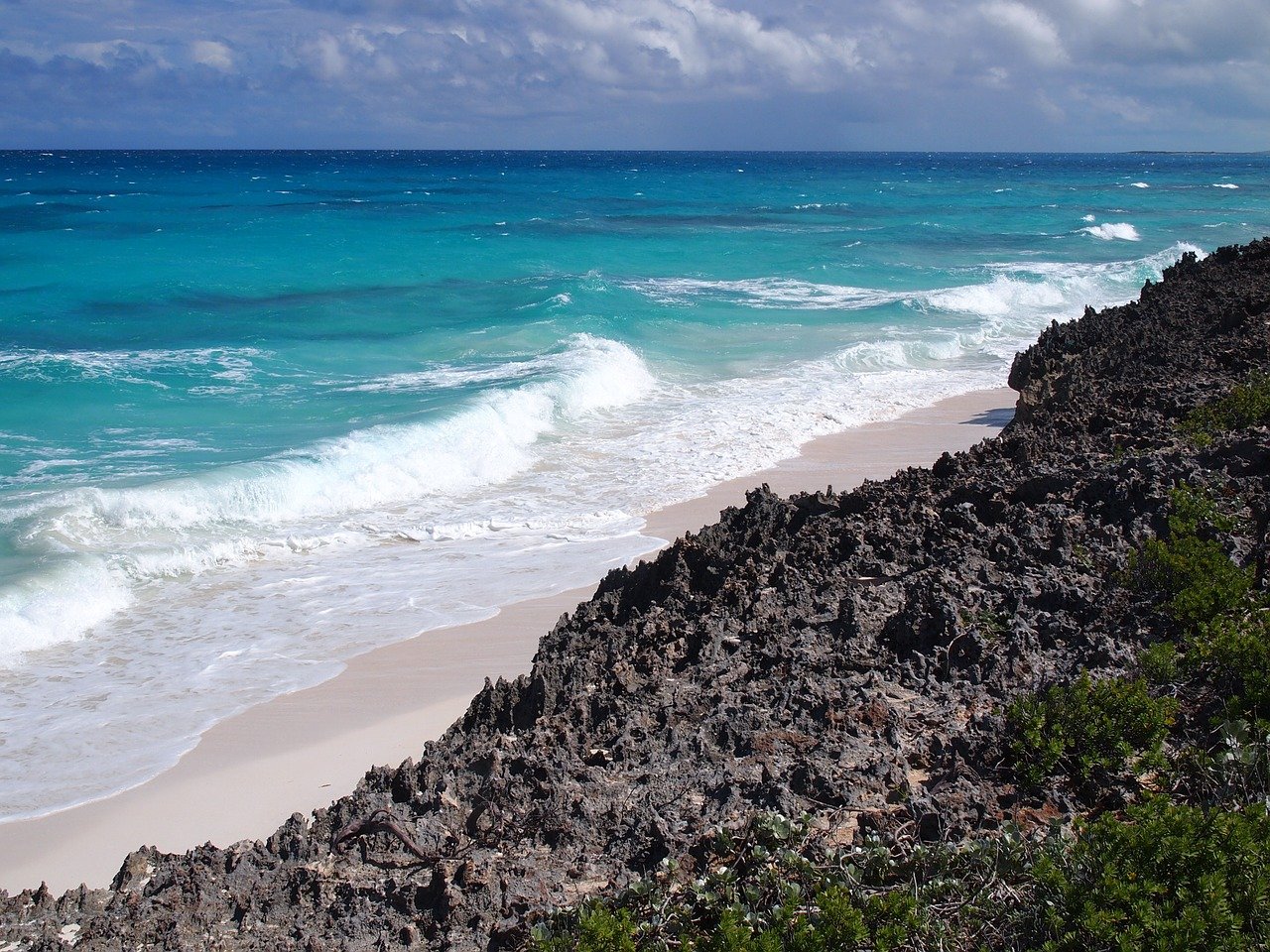 The Exuma archipelago is made up of 365 islands, many of which are owned by celebrities. Johnny Depp owns one and Gwenyth Paltrow and Chris Martin famously waited out the media frenzy over their "conscious uncoupling" with their children at Tim McGraw and Faith Hill's Exumas property, Goat Cay. Even if you can't afford a private island, which run about $30 Million each, you can still experience the Exumas in style – here's how.
– Stay at Grand Isle Resort and Spa on Emerald Bay – a luxury seaside resort, or rent a private house through Airbnb. There are a few rentals available that have hosted celebrities in the past!
– Pamper yourself with a day at the spa.
– Spend a day out on the water. Take a boat tour around the islands.
3. Maui, Hawaii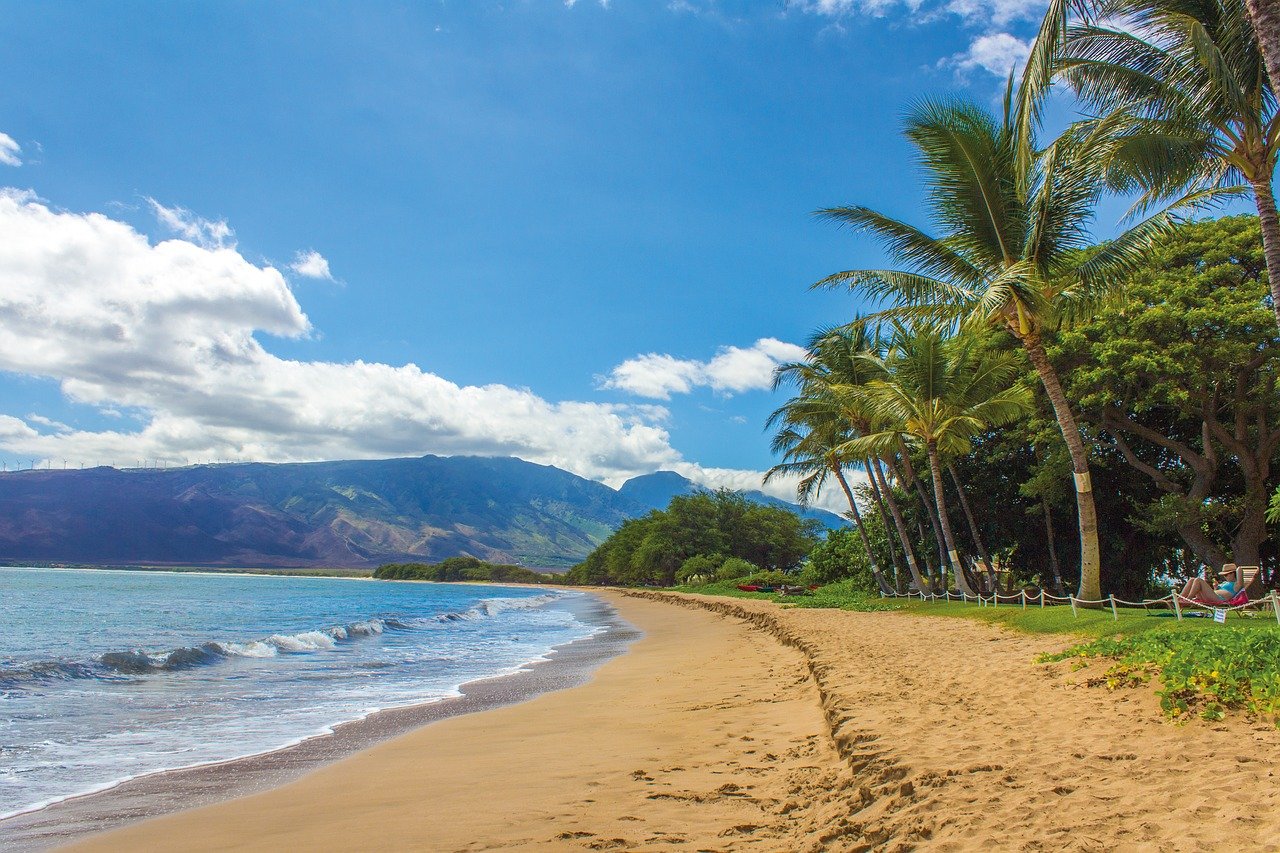 Also easily accessible from Hollywood, Maui has captured the hearts of many celebrities. Owen Wilson, Megan Fox, Justin Bieber and Britney Spears have all taken a getaway or two to this Hawaiian island. Offering the perfect combination of challenging hikes and serene beaches, it's a great location for the star who wants to stay active while having a bit of R&R time. Here's how to enjoy Maui like they do.
– Stay at the Four Seasons Resort Maui at Wailea and you're sure to rub shoulders with an A-lister.
– Spend an afternoon hiking the island's lush green mountains.
– Take in a sunset at Makena Beach State Park.
4. St. Barts, Caribbean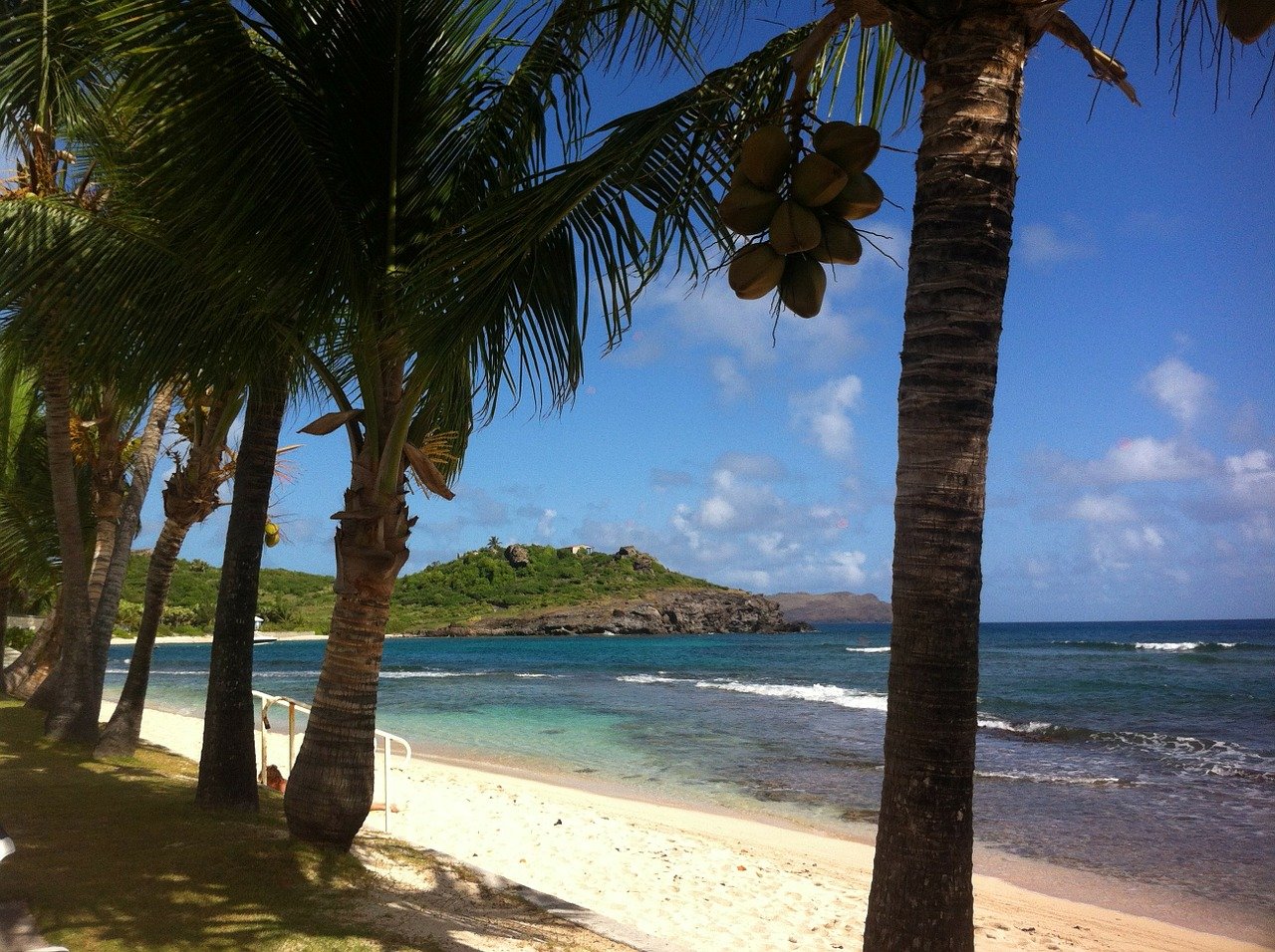 St. Barts might just be THE celeb hotspot. It seems like anyone who's anyone has spent a vacation or two in this Caribbean jewel. Jay-Z and Beyonce, Jessica Alba, Simon Cowell and Rachel Zoe are just a few stars who have called St Barts home for a few days. The island destination offers high-end retail, luxury spas and resorts, endless water activities and pristine white-sand beaches. Here's how to enjoy a retreat in St. Barts like the stars.
– Eden Rock is one of, if not the, nicest place to stay in the Caribbean. Book a suite here for an unforgettable stay.
– Rent a boat and spend a day out of the open sea. Celebrities love yachting here – join them!
– Nikki Beach is one of the hottest clubs in St. Barts and super popular among the stars. It's the perfect location to dance the night away and see some Hollywood royalty.
5. Aspen, Colorado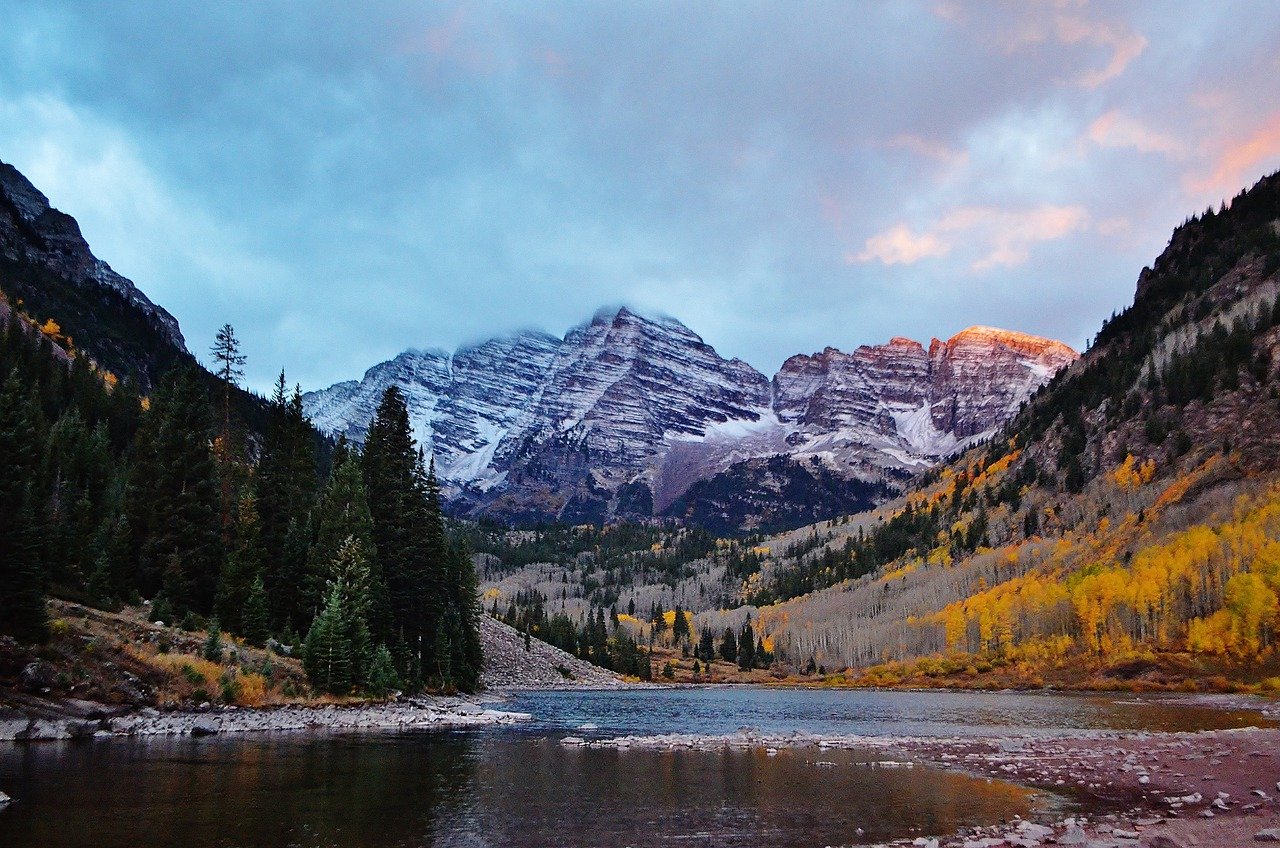 Every winter, the rich and famous flock to Aspen for skiing, a bit retail therapy and fine dining. Heidi Klum, Kurt Russell, Goldie Hawn, and Mariah Carey have all spent time on the slopes here and you can too! Here's how to do it like a star.
– Explore Snowmass Village. It's a celebrity hot spot.
– Head to Remède Spa at the St. Regis hotel for a massage.
– Built Jerome Wheeler, an owner of Macy's, Hotel Jerome is the perfect place to sleep in luxury. Book a room here to live like a star for a few days.
– Hit the slopes!
6. Saint-Tropez, France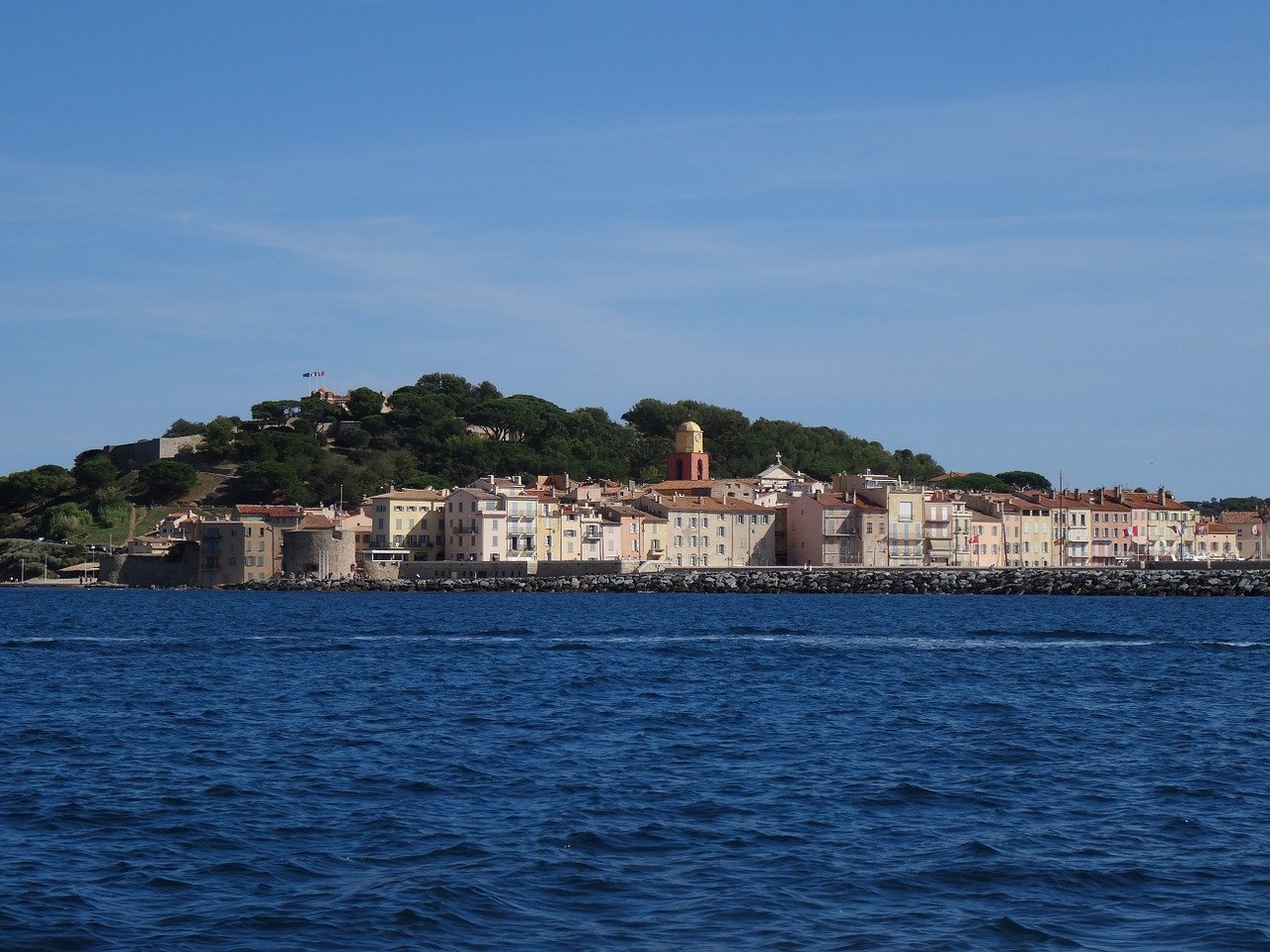 France has notoriously strict paparazzi laws and the stars love taking advantage of this and enjoying a private retreat in Saint-Tropez. Tom Cruise, Kate Hudson, Victoria Beckham and Kate Moss have all spent some of their down time in this piece of French paradise.
– Take in a polo match at the Saint-Tropez Polo Club.
– Go for a stroll in Fishing Harbor.
– Have dinner and drinks at Le Club 55 – Jay-Z and Beyonce dined here on their last visit.
7. Lake Como, Italy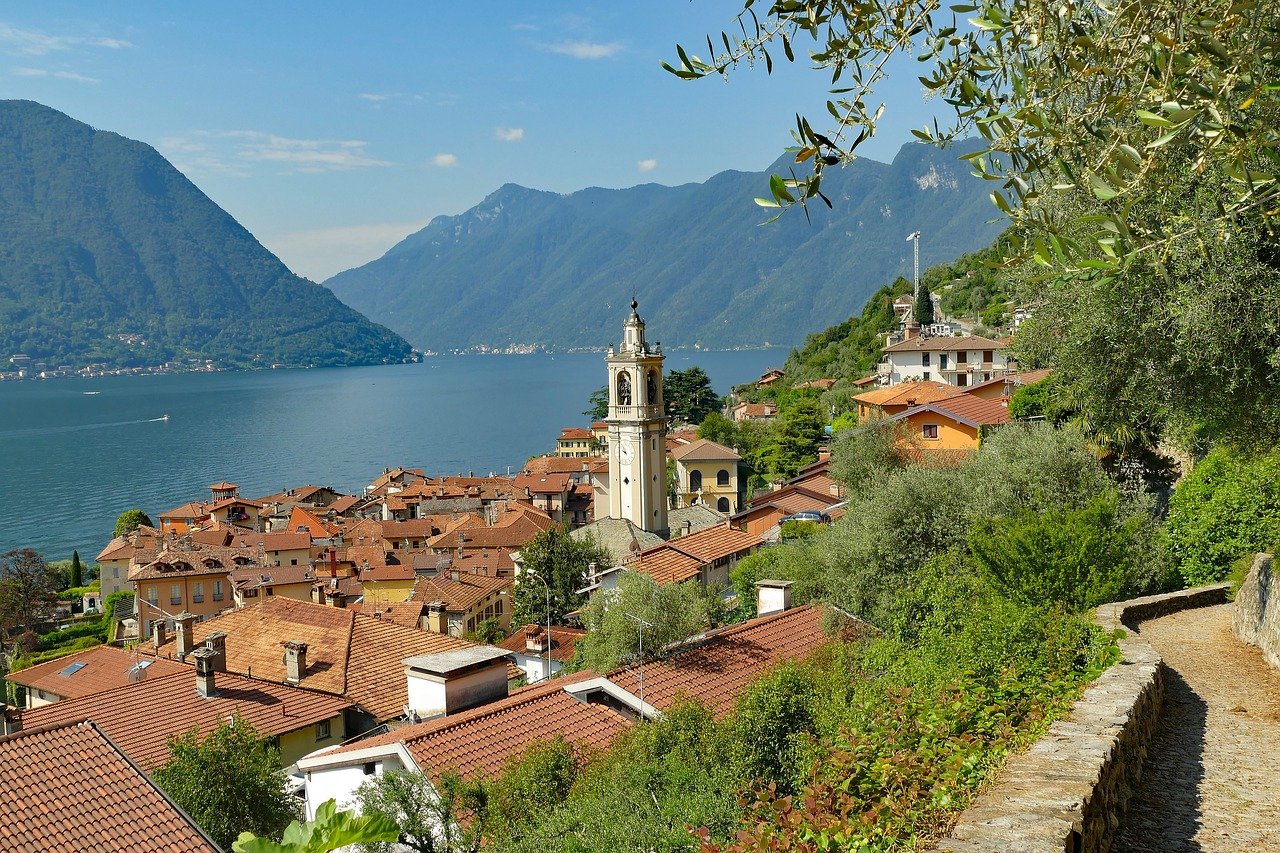 George Clooney's love affair with Lake Como in the north of Italy is well publicized and it's easy to see why the star has fallen in love with the area – it's filled with museums, gardens, mountains and a pristine lake. The community also respects the actor's privacy, enforcing a law preventing tourists from getting too close to his property, by land or boat. Clooney's not the only celeb who is a fan of Como. Muse frontman Matt Bellamy also owns a lakeside villa and Matt Damon, Brad Pitt and David Beckham have all vacationed here. Here are some suggestions for making your own memories at Lake Como.
– Take a boat tour around the lake.
– Rent a private villa for your stay. Smaller and cheaper ones than a Clooney-style villa are available!
– Go for a stroll through the villages and admire the architecture.
8. Bora Bora, French Polynesia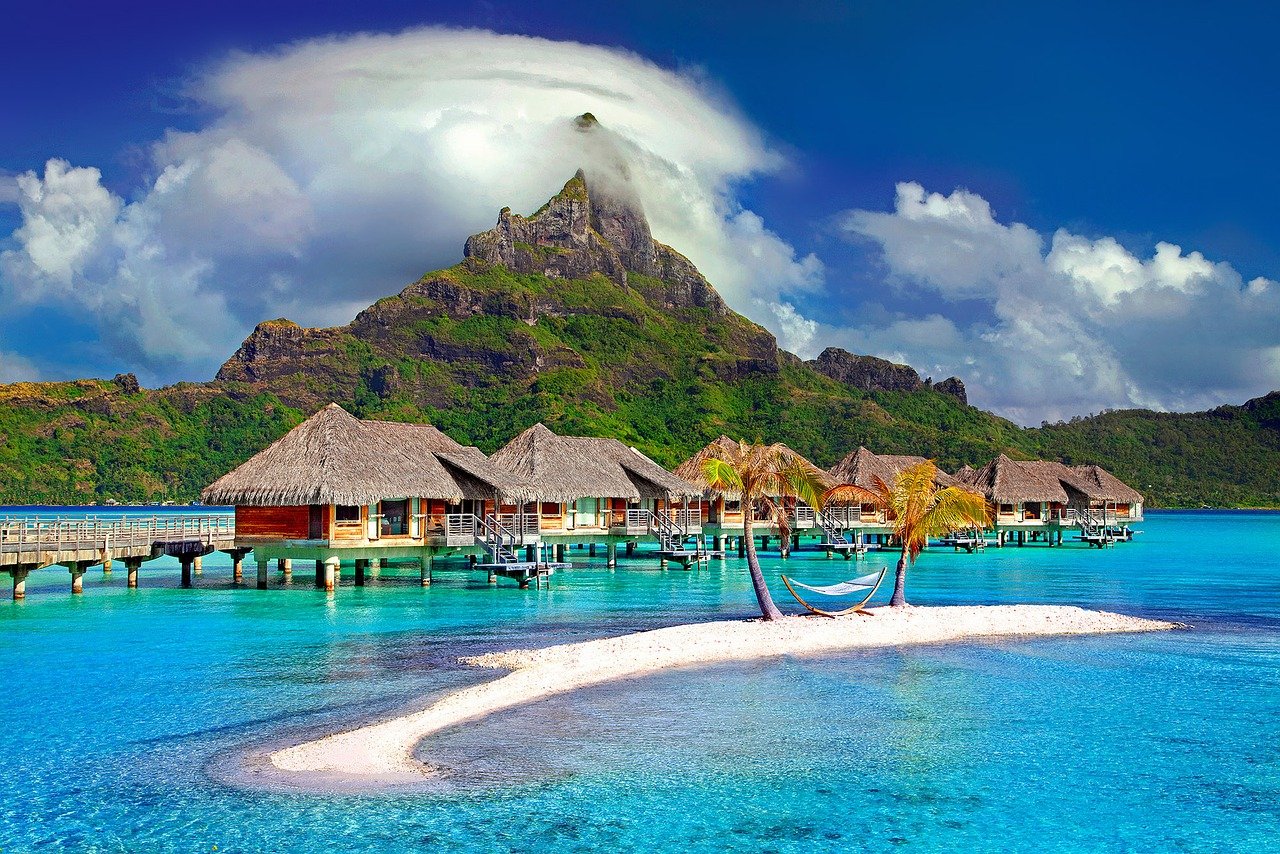 Celebrities love Bora Bora for its remote privacy. They can stay in their own bungalow on the water with its private entrance to the ocean. Stars who have vacationed here include the Kardashians, Nicole Kidman, and Eve Longoria – to name a few. Most recently, Jennifer Aniston and new hubby Justin Theroux spent their honeymoon in this small piece of paradise. Here's how you can enjoy it.
– Stay in a private bungalow at the Four Seasons Bora Bora.
– Celebrities come to Bora Bora to relax and enjoy the privacy of the ocean. Spend as much time relaxing by the water as you can. There's no place in the world like it.
9. Coachella Music Festival, California, USA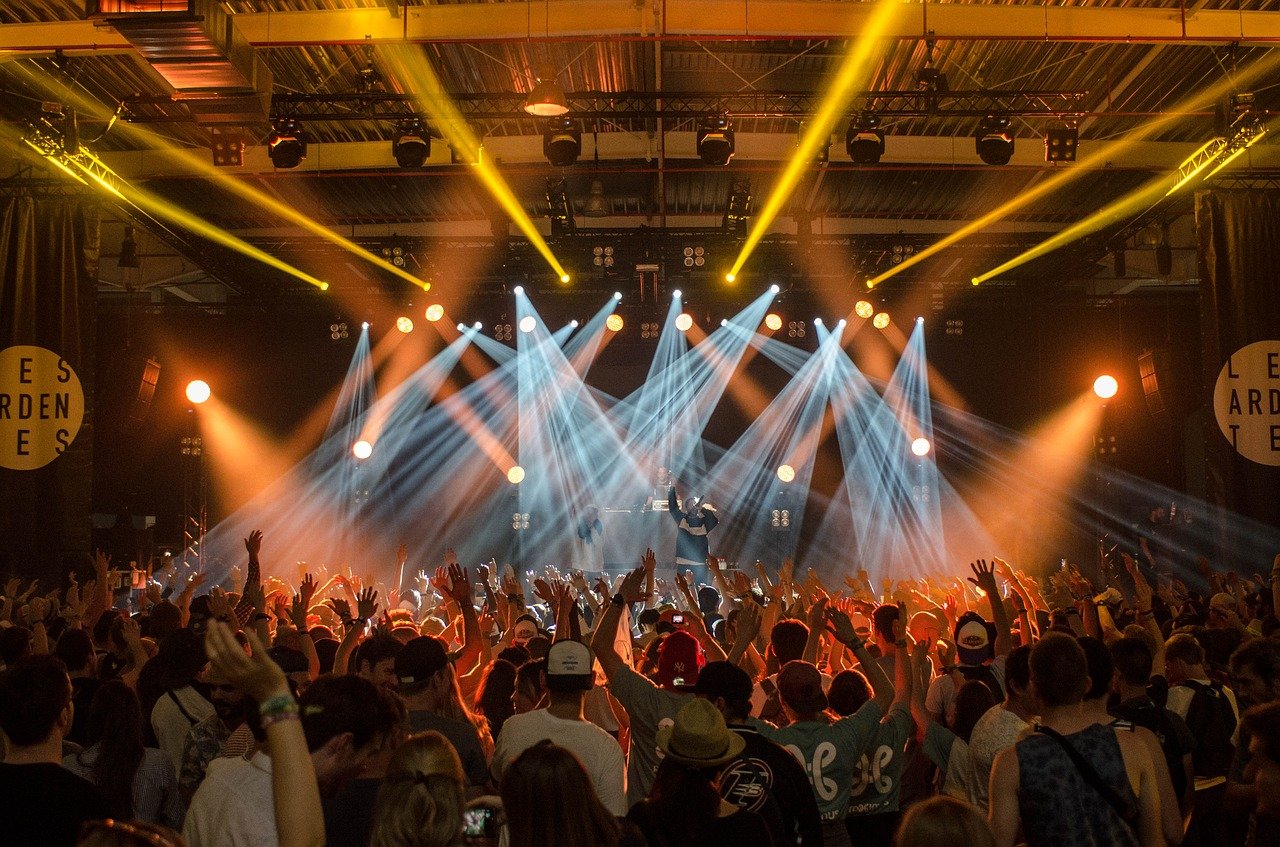 For two weekends every spring, the stars and non-famous folk alike go out in to the Californian desert to listen to some of the hottest bands and party in the sun. Vanessa Hudgens, Kate Hudson, Zac Efron, and Kristen Stewart have all attended the festival, with Hudgens practically being a staple to the event each year. This is probably your best chance at partying like a rockstar with rockstars and here's how to do it.
– Purchase the VIP package. Go big or go home.
– Deck yourself out in your best festival gear.
– Get to your favorite shows early, you want to make sure you have the best place to catch your favorite bands.
10. Rio de Janiero, Brazil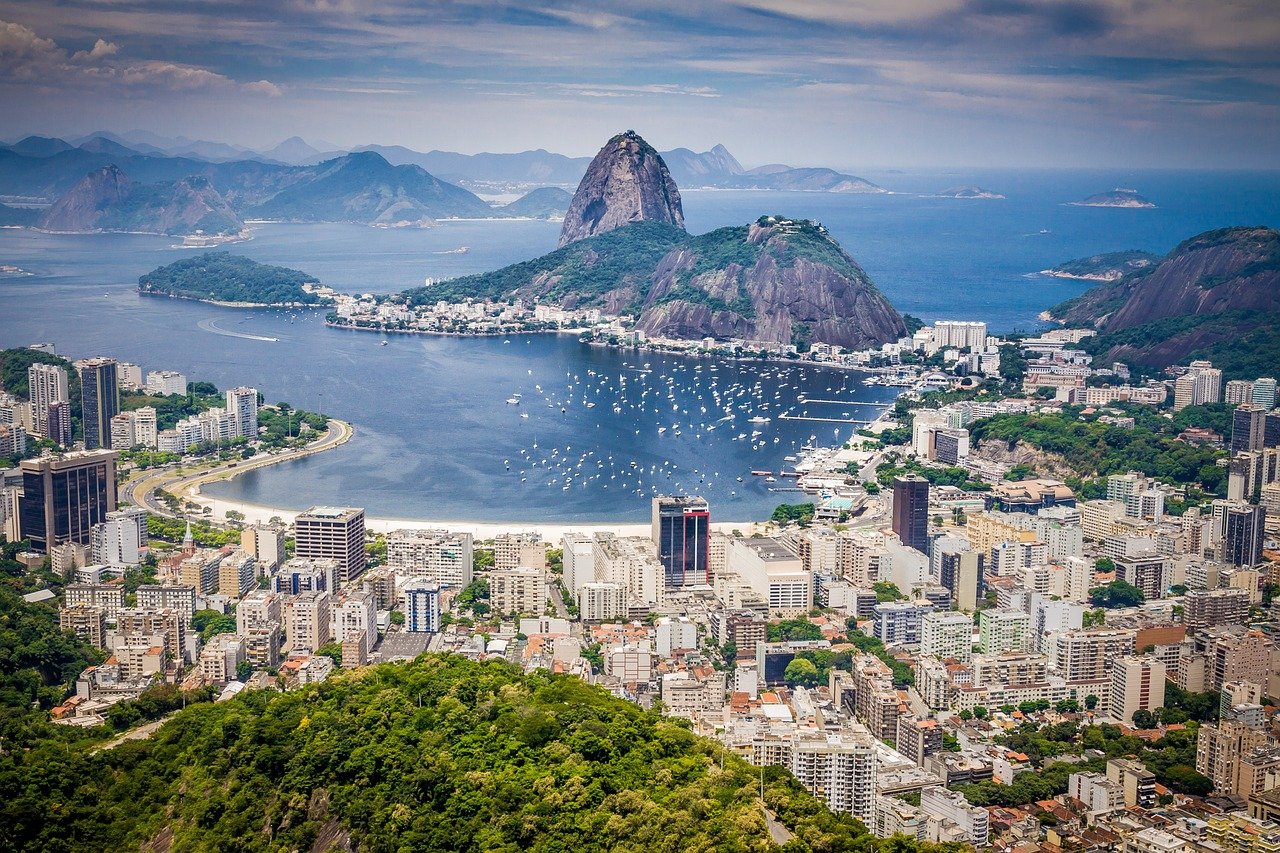 Rio has received a lot of attention in the last couple of years, especially with the World Cup being held there in 2014, but it has been a popular destination with the stars for a long time. The exotic beaches in Brazil's largest city have welcomed Madonna, Penelope Cruz and Gerard Butler to its shores. Here are a few tips for making the most of your trip.
– Stay at Hotel Fasano. They've hosted Clooney and One Direction!
– Go for Carneval – the party of the year in Rio.
– Spend a day on the beach – they are some of the best in the world!
What is your favorite celebrity hot spot? Let us know in the comments below!